New MEYLE-PD cabin filter protects against NOx & fine dust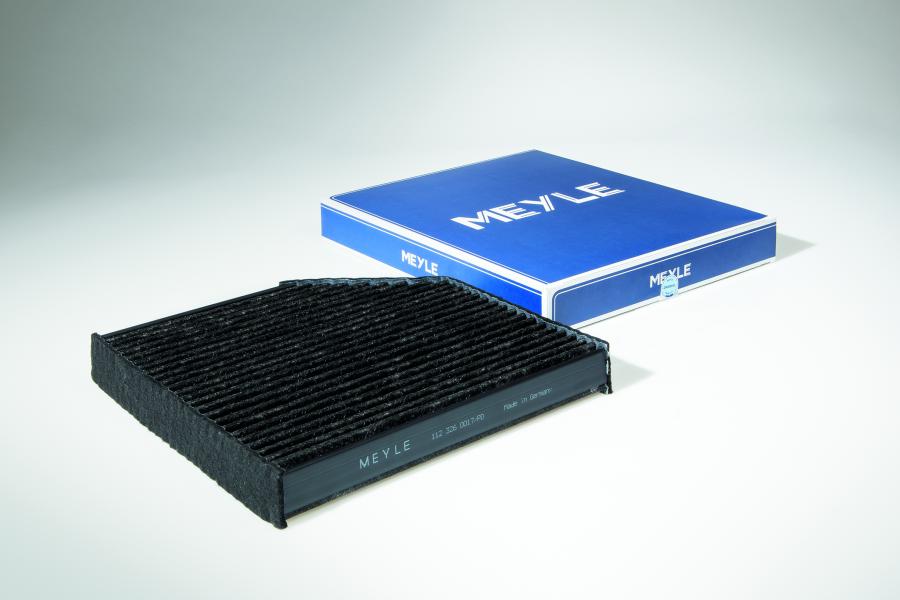 New MEYLE-PD cabin air filters, feature high-quality filter media that is enhanced with specially impregnated active carbon to provide a particularly high adsorption of nitrogen oxide (NOx)
Tuesday, January 12, 2021

MEYLE has introduced a new range of MEYLE-PD cabin air filters which feature high-quality filter media that is enhanced with specially impregnated active carbon to provide a particularly high adsorption of nitrogen oxide (NOx).

MEYLE says the new filters also offer a very high filter efficiency and an enormously high capture of fine dust, making them particularly suitable for large cities with high traffic volumes and levels of fine dust pollution.

The introduction comes at a time when awareness surrounding the topic of health and environmental pollution associated with driving is increasing. Drivers and passengers want to protect themselves from harmful gases and particles, which in addition to smog, exhaust, soot, ozone and pollen also includes fine dust and NOx.

Unlike conventional cabin air filters with active carbon, the new MEYLE-PD cabin air filter allows filtered NOx to be chemically bound in the filter material as a salt and is never released again even when disposed of. The new cabin air filter thus permanently and sustainably reduces NOx in the environment and directly in the cabin. MEYLE is the only manufacturer in the aftermarket to offer a filter with this feature.

There are 38 new references for the MEYLE-PD cabin air filter. Each has a four layer construction: 1, the cover fleece filters larger particles of dust, 2, the particle medium captures fine dust, 3, the two impregnated layers of activated carbon chemically bind the NOx, 4, the carrier fleece serves as a basis for the layer of activated carbon and the particle medium.

The new MEYLE-PD cabin air filters have expanded not only the existing MEYLE range of nearly 400 cabin air filters, but also the MEYLE-PD product range. PD stands for 'Performance Design' and, following the success of the MEYLE-PD brake components, now also includes additional spare parts which boast performance-oriented properties and promise high efficiency.

For optimal filter performance, MEYLE recommends replacing the cabin air filter every 15,000 kilometres or, twice a year.

MEYLE also offers a complete range of oil, air and fuel filter solutions.
Categories: