Dayco dispels "one size fits all" auxiliary belt myth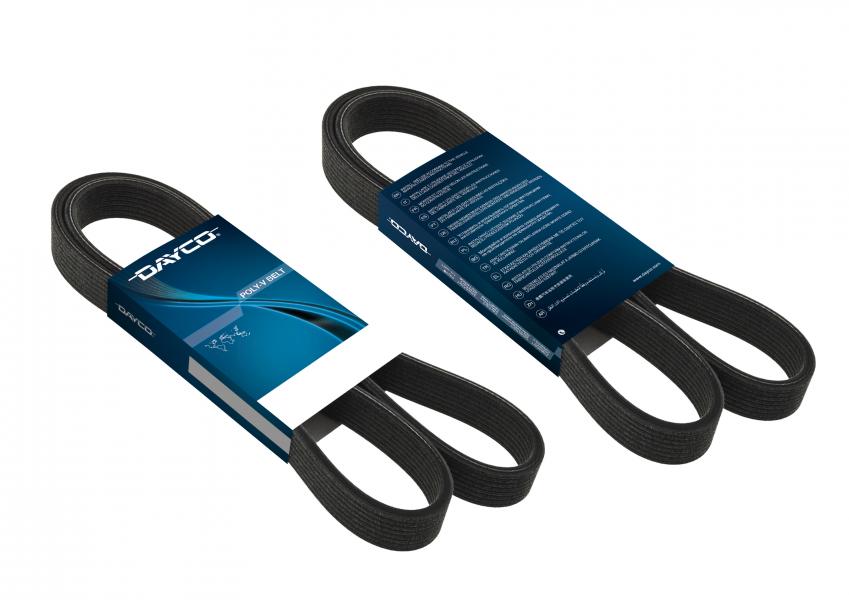 Tuesday, May 28, 2019
Dayco is urging garages to discount an aftermarket myth that when it comes to transmission belt specifications, particularly for the auxiliary drive system, it is possible to adopt a "one size fits all" approach. This is based on the totally incorrect assumption that these products are generic rather than vehicle specific, something that is very much at odds with Dayco's tailored engineering ethos.

Dayco says that despite the practices of some aftermarket suppliers, the OE auxiliary belt is specifically designed to conform to very strict dimensions and so, where replacement belts of a more generic rather than vehicle specific size have been fitted, failures have occurred. The company also points out that it is not just the belt size that matters, it's the way the belt is manufactured and for some particular applications, the construction has been improved to include an internal cord that is made with aramid fibres, for example.

The combination of non-application specific sized belts and non-conforming construction can have serious consequences with the Dayco team aware of numerous examples of failures, for example on Volvo applications where broken belts have damaged auxiliary components and even caused the drive system to seize.

The strict policy of Dayco is to manufacture only vehicle specific products, which provide independents with an OE quality solution that is designed to the precise specification, in terms of both their dimensions and construction.

This OE specification applies not only to the internal structure, but also the external properties, for example the matching fabric on the back surface, defined by the code 'DT', of the auxiliary belt, against which the friction wheel on the PRINCE BMW PSA engine used in models such as Mini, BMW 1-3 series, Citroen C3-C4, PSA 208-3008, runs.

In addition, Dayco is the OE supplier of the auxiliary belt for several Volvo applications, so only by fitting a Dayco Poly-V belt, can the independent workshop be certain to fit a like-for-like replacement for these and many other makes and models.

Dayco says by applying this strategy, the supplying motor factor and installing technician can have complete confidence in the replacement solution.
Categories: