Borg & Beck gives motor factors a competitive edge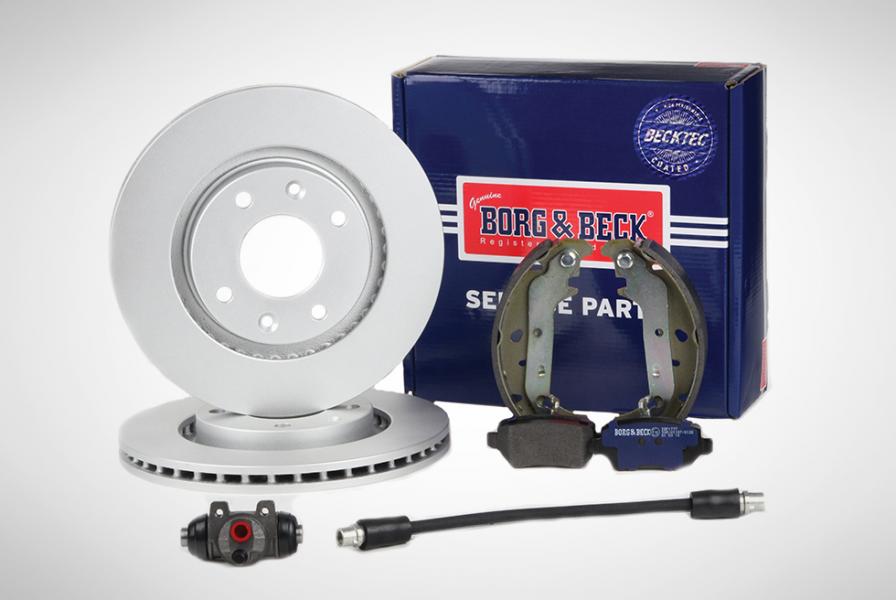 Wednesday, November 01, 2017
Although predominantly known in the aftermarket for its clutch components and kits, Borg & Beck's braking programme is enjoying great success in the Irish aftermarket. Distributor Serfac Limited, put this down to the extensive range, excellent quality and great prices, which it says offers motor factors an extremely competitive proposition.

Serfac says that Borg & Beck automotive components are manufactured to the highest standards and are rigorously tested procedures with a strict material control program in place to ensure premium quality at all times. With a complete range of OE specified product designed to the highest standards, the Borg & Beck braking programme contains over 3600 part numbers and provides comprehensive coverage of the European car parc.

Liam O'Donohoe, Commercial manager OF Serfac comments, "Borg & Beck's braking programme provides installers with a range of products that are fully 'fit for purpose. Brake pads, for example, are manufactured to match the OE fitment and can be fully relied upon to deliver OE quality performance. This applies to all the products within the range, including the matching OE quality discs, which provide optimum coverage for the Irish car parc." He adds, "Over the past eighteen months, we have greatly expanded our range of Borg & Beck pads and discs, as well as adding a comprehensive selection of brake hoses. These are now available at lower prices to provide our customers with an even more competitive proposition."

The latest additions to the range include:
Becktec shimmed Rear Brake Pads for Honda Civic 1.0T 2017 onwards;
Right Rear Brake Hose for Range Rover 2006 – 2012.
Becktec Shimmed Front Brake Pads for Mazda MX5 2015 onwards.
Becktec Shimmed Rear Brake Pads for Hyundai i20 (GB) 1.1TD, 1.2i, 1.4i, 1.4TD 2014 onwards.
Full product details can be found online and a printed catalogue is also available. There is also a a poster which details essential technical information regarding the installation of Brake Discs.
For more details on the Borg & Beck range and current offers or to receive a free copy of the Brake Disc installation poster, please contact the Serfac sales team on 01 459 8700 or via sales@serfac.ie
Categories: