12V and 24V battery analyser added to the Ring range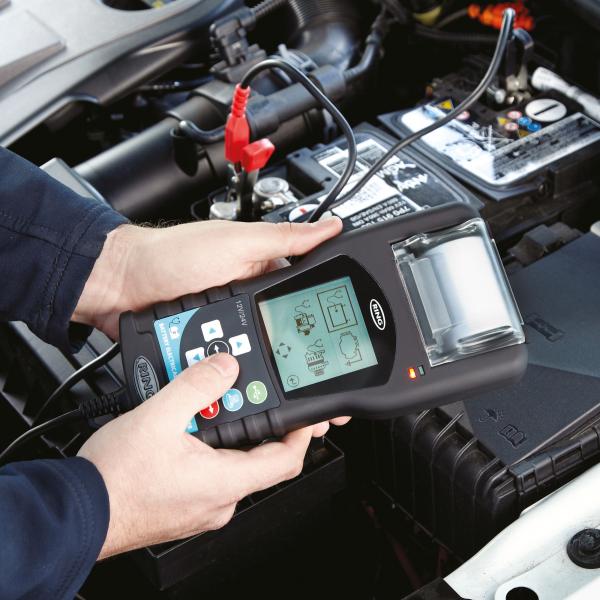 Tuesday, February 18, 2020
Recognising the importance of regular battery maintenance, Ring Automotive has launched its very first 12V and 24V graphical battery analyser.

The new addition (Product Code: RBAG750), is an upgrade to the RBAG700 and now enables vehicle technicians and enthusiasts to carry out a complete health check of the battery and electrical systems of both 12V and 24V vehicles, including motorcycles, cars and trucks. Like its predecessor, the RBAG750 is different to other analysers in that it uses an intuitive graphical interface making it easier and quicker for technicians to diagnose faults.

The microprocessor control can analyse and test the battery capacity without applying a load, providing fast, accurate results on batteries up to 1700CCA. A low range setting is also included for testing motorcycle batteries.

Batteries can be tested in or out of the vehicle and reverse polarity protection is built in. Ring recommends as 24V vehicles comprise two 12V batteries connected, each battery should be tested individually to ensure an accurate diagnosis. When testing the alternator and starter motor on 24V vehicles, the two 12V batteries can be left in series.

The analyser also offers the user the facility to input names and the car registration details so that a log of any test can be downloaded and given to the customer, helping to pinpoint issues further down the line. The unit will store up to 80 vehicles test results at once, allowing multi-vehicle testing before downloading, which is ideal for large dealerships and workshops. Results can be printed using the built-in thermal printer or, downloaded to a computer through a USB.

RBAG750 will test not only the battery cranking performance, but also the alternator (including a diode ripple test), starter and earth system, providing a complete health check of the battery system to help mechanics diagnose potential faults.

As low-battery performance is one of the most common underlying causes of other issues or faults with a vehicle, such as problems with ECU monitoring, Ring Automotive is advising that batteries are checked before any service, data upload or diagnostic work is carried out.

The new graphical battery analyser joins a comprehensive range of Ring Automotive battery maintenance tools and equipment, with items suitable for both professional use and for the motorist. These tools can help keep a battery charged and protected and can provide the required power boost for jump starting. The range includes a selection of smart chargers, professional jump starters, micro jump starters and power banks, solar chargers, booster cables and power packs.

Ring products are available from motor factors nationwide and are distributed in Ireland by Strongline Autoparts.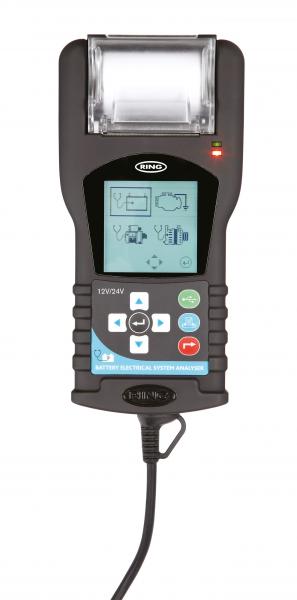 Categories: