Ring Automotive
Leading global supplier of vehicle lighting, auto electrical and accessory products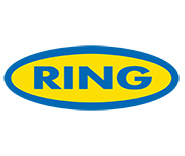 Ring Automotive

Leading global supplier of vehicle lighting, auto electrical and accessory products
Ring Automotive is a leading European brand in the fields of vehicle lighting, auto electrics and car accessory products.

Established in 1974, Ring Automotive has a proud record of innovation, responsible for developments such as the first twin blister packs and the award-winning Performance Halogen range. The company also prides itself on having a very up-to-date product range, including the very latest bulb references and accessory technology.

Ring Automotive is dedicated to product innovation, underpinned by a strong commitment to quality. This entails major investments in test equipment, and also in their highly trained and qualified staff. All come together in a Quality Assurance Department that is at the forefront of automotive lighting and automotive electrics. All Ring Automotive products meet the strictest international quality standards, and are subject to stringent quality assurance tests.

As well as being a leading brand of vehicle lighting and car accessories with retailers, Ring Automotive is also a major supplier to the trade of products such as inspection tools and workshop chargers.
Last updated 11th Mar 2022