Oil coolers for the aftermarket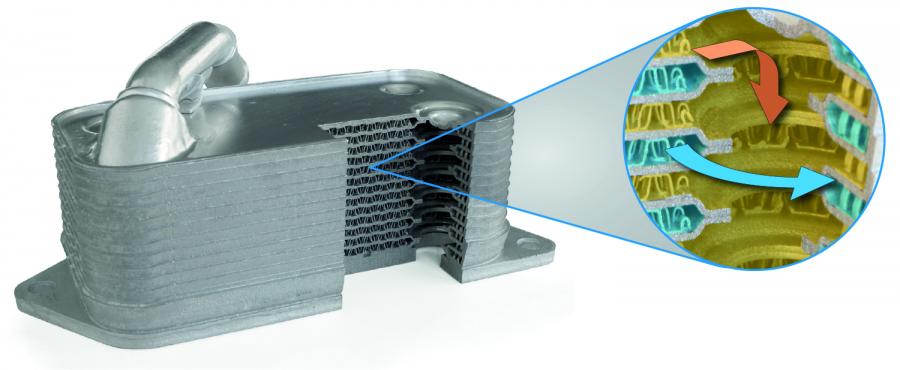 Wednesday, November 16, 2022
MS Motorservice International has expanded its product range with 37 new oil coolers for passenger cars and utility vehicles.

The new products are available as an engine oil cooler and as a transmission oil cooler, opening open up global market potential of over 150 million vehicles.

For passenger cars, the spare parts specialist is supplying oil coolers from the Pierburg brand. Under the BF brand, they are also adding to the international spare parts dealer's existing range for utility vehicles. Meeting the company's usual high standards, they all provide impressive OE quality. The scope of supply also includes matching gaskets.

Engine parts subject to high stresses, such as the pistons, use engine oil not only for lubrication and as a sealant, but also for cooling. The oil circulates through a closed circuit from the oil pan to the oil pump and on to the moving parts of the engine, before returning to the oil pan. An oil cooler integrated into the oil circuit provides additional cooling.

Nowadays, many oil coolers have a plate-based structure, with several plates lying on top of one another and forming separate channels. These channels alternate between ones filled with oil and ones filled with coolant agent. To improve the heat transfer, the channels may have structures to increase the surface area.

The Motorservice Group is the sales organisation for the global aftermarket activities of Rheinmetall. It is a leading supplier of engine components for the independent aftermarket. With the premium brands Kolbenschmidt, Pierburg, TRW Engine Components and the BF brand.

The new oil coolers are available from Pierburg stockists.

Categories: