New Irish distribution for Blackhawk bodyshop equipment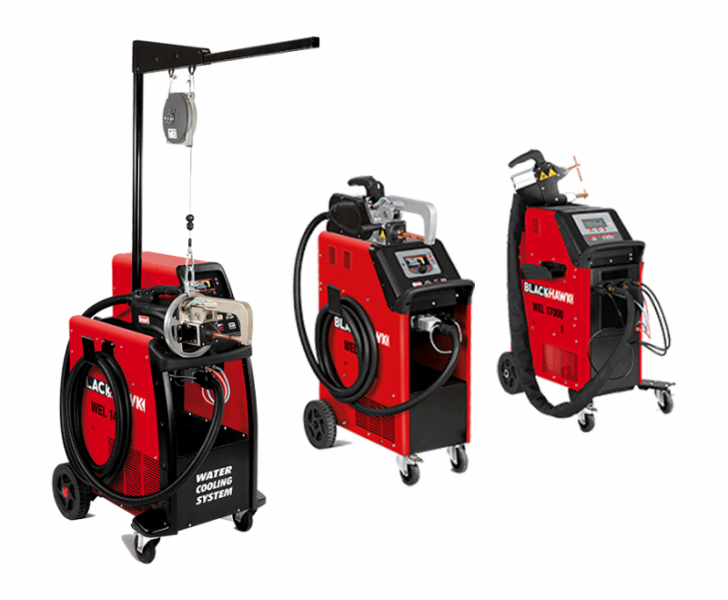 Tuesday, February 04, 2020
The popular Blackhawk brand of body repair equipment has a new Irish distribution partner, with Autobody Ltd. now offering locally based sales, back-up and support from its base in Clonmel. The man behind the business, Theo English, is already well known in bodyshop circles as the Irish distributor for the Car-O-Liner brand.

Theo comments, "I am delighted to be taking on such an iconic equipment brand as Blackhawk, which is a firm favourite with many Irish bodyshops. Blackhawk has always been well known for its quality and value in the equipment field and we want to build on this reputation with both existing and new customers."

Theo will be responsible for the sales, service and calibration of Blackhawk equipment in Ireland as well as training and technical support. He is encouraging anyone with Blackhawk equipment to make contact so he can help them make the most of their investment. He comments, "Through servicing and software upgrades it is often possible to give equipment a completely new lease of life, or in some cases there may new techniques that can be used with the equipment to open up new repair potential."

In being able to offer equipment from both Blackhawk and Car-O-Liner Theo says he will have access to the most comprehensive range of equipment of its kind on the market, with different options to suit bodyshops of differing sizes and budgets. With regards to Blackhawk this means access to popular ranges of lifting, measuring and alignment equipment including the renowned Shark and Korek names. The brand will also be introducing a new competitively priced range of welding equipment including Inverter Spot and MIG/MAG Welders.

Theo says, "It is more important than ever that bodyshops stay up-to-date with the latest technology and I am to delighted to be able to offer access to both Car-O-Liner and Blackhawk equipment, complete with Irish based back-up, to help them meet the challenges they face."

For more information please call Theo English on 087-966-1320.
Categories: