Laser adds new flexible alignment tool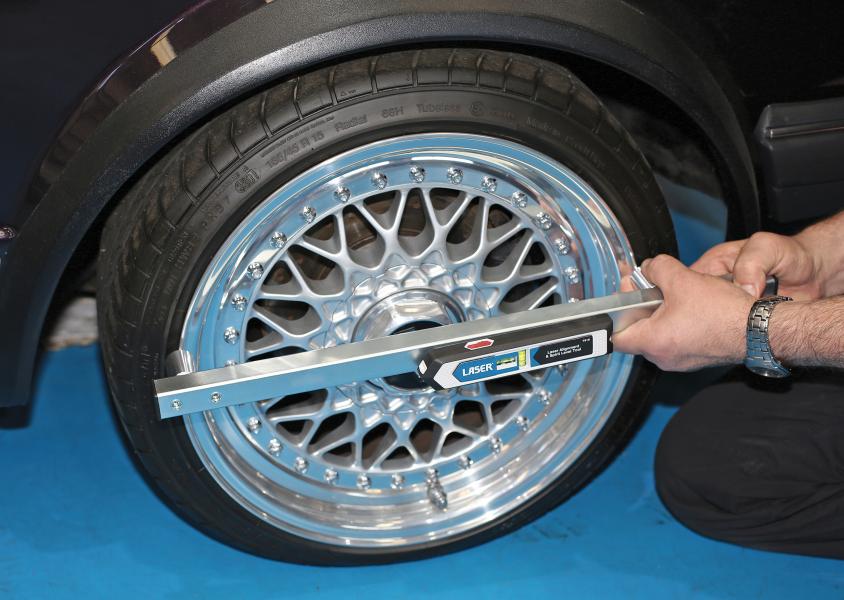 Tuesday, January 12, 2021
Laser Tools has added a new easy to operate and very accurate laser alignment tool to it range.

The tool (part number 7910) is combined with two traditional spirit levels. It can achieve a straight line in a much more accurate and efficient way with two forms of laser light projected, point and line. The precise bright red laser is clearly visible making it ideal for home DIY and also for automotive use.

For automotive use it can be used in conjunction with the Gunson Trakrite Camber Bar (part number 77137) to check alignment of vehicle wheels in relationship to each other and the vehicle centre line, front to back initial wheel alignment and alignment of body mouldings, stickers, etc.

Two traditional spirit level vials are included, one at 90°, one at 180°. The working range of the projected laser is: line 3m, point 20m. It is supplied with an adjustable mounting bracket that includes a tripod mount. It is now available from Laser stockist.
Categories: