Garages switch on to Hutchinson OE timing technology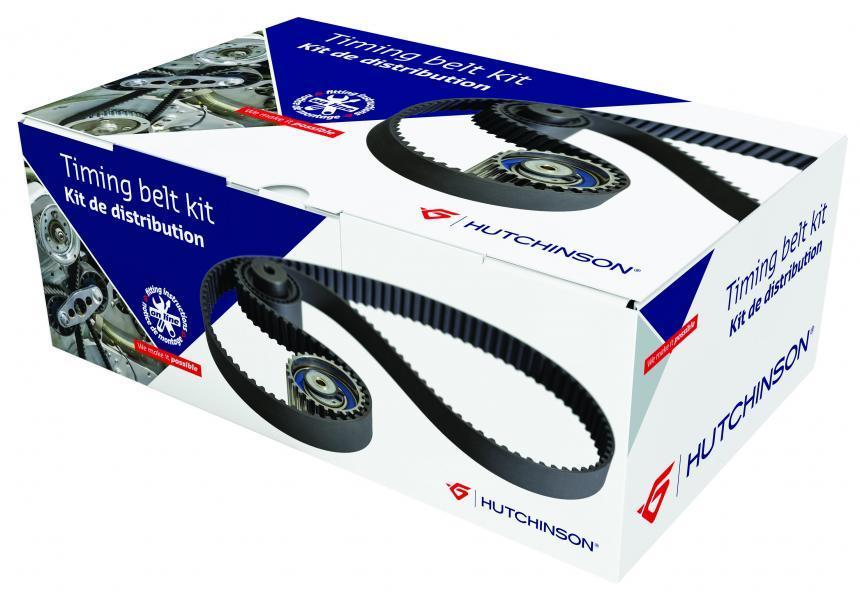 Monday, April 26, 2021
A complete range of Hutchinson Timing Belt Kits has been distributed in Ireland since 2018 by Somora Motor Parts and has been steadily gaining workshop followers since its introduction thanks to its comprehensive market coverage and original equipment quality.

A chemical subsidiary of the global Total Oil Group, Hutchinson is a French international automotive equipment manufacturer and a market leader in rubber processing. The company can trace its history back to 1853 and last year the Hutchinson Group achieved a turnover of €3.8 billion operating from more than 100 sites in 25 countries.

Hutchinson has built its success around innovation in four major sectors; belt transmission, anti-vibration systems, fluid transfer and sealing. Hutchinson operates in multiple markets including automotive, aeronautics, industry, rail and defence. Hutchinson is an original equipment manufacturer and a pioneer in new automotive technologies such as; the Poly V ribbed belt, the Stretchy Poly V elastic belt, hydraulic tensioners and ABS encoder seals.

The automotive aftermarket division markets products from the Hutchinson original equipment range and also brings its expertise to develop parts of equivalent or better quality in order to offer optimum coverage.

As a designer and manufacturer of Powertrain and Rubber-to-Metal components, Hutchinson offers two principal ranges for the independent aftermarket, Powertrain and Anti-vibrations parts. From Timing Belt Kits, Tensioners and V-Belts, to Pulleys, Engine Mounts and Rubber Bushes, Hutchinson offers premium levels silence and comfort at a competitive price.

As a global leader in rubber formation, Hutchinson offers complementary ranges of products for heavy duty vehicles and passenger cars.

With more than 7,000 parts available, Hutchinson provides a wide range to match the needs of motor factors and garages in terms of applications and vehicle coverage. The company also closely monitors the market and introduces new references on a regular basis for the independent aftermarket in powertrain and anti-vibration for vehicles recently launched by car manufacturers.

Hutchinson products are available from your Local Motor Factor and are distributed in Ireland by Somora Motor Parts.
Categories: