Blue Print makes more Fast to Market additions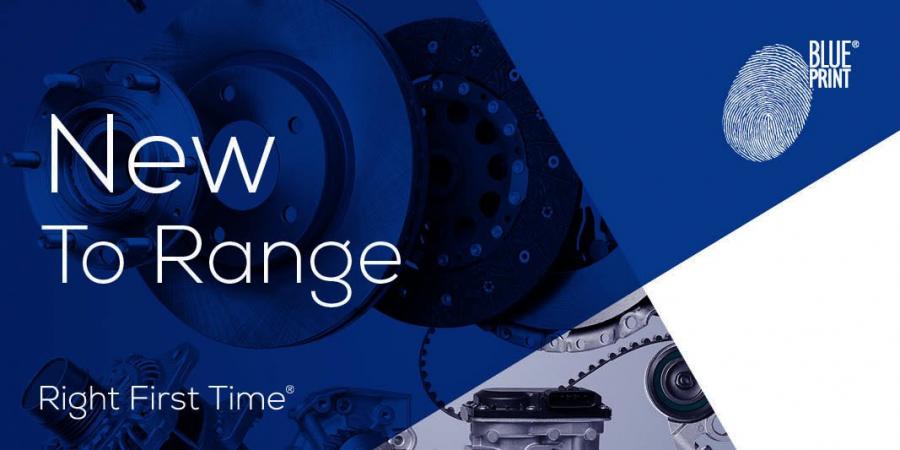 Tuesday, November 03, 2020

Parts specialist Blue Print has made more additions to its "Fast to Market" programme which makes parts for newer vehicles available to garage customers, often for the first time from an aftermarket supplier.

The new additions include an in-demand Bump Stop which fits several popular Hyundai and Kia models. This is part no. ADG080284 for the Hyundai i10 (2013-), i30 (2007-2012), i40 (2011-), Kia Cee'd (2006-2012) and Kia Sportage (2010-2015).

Other key additions are:
- ADBP250017, Cabin Filter to fit Land Rover Range Rover Evoque (2018-)
- ADG043242, Brake Disc to fit Kia Stinger (2017-)

Some important clutch components have also been added. These are:
- ADV1830151, Clutch Kit to fit Volkswagen Amarok (2009-2016)
- ADK153316, Clutch Release Fork for Citroën Berlingo (2008-), C3 (2009-2016) /Peugeot 308 (2014-), Partner (2010-)
- ADT330299, Clutch Kit (3 piece) to fit Fiat Sedici (2006-2014) / Suzuki SX4 (2006-2015)

These and other new additions are now available from Blue Print stockists.
Categories: