Auto Cloud Tech introduces new garage management software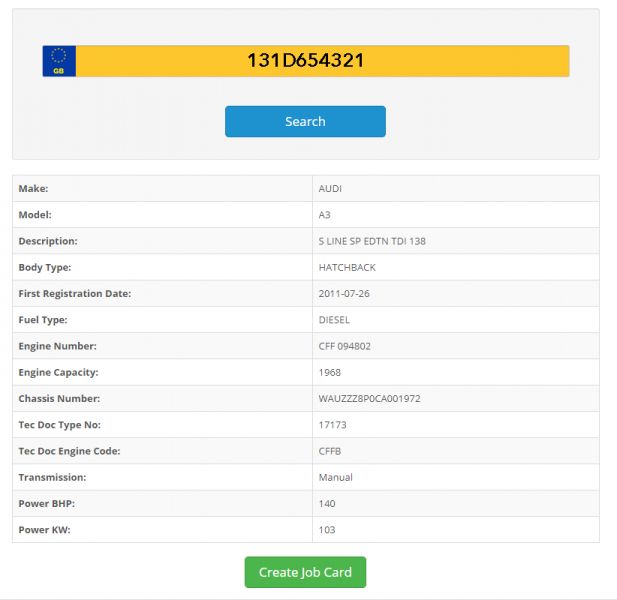 Tuesday, February 04, 2020
Irish software company, Auto Cloud Tech, has launched a new garage management system that offers a comprehensive and fully integrated business software package aimed specifically at independent garages and tyre shops. The system includes Tec Doc enabled repair and maintenance information, a powerful parts look-up and inventory system as well as job cards, invoicing and the option of an effective front end website with online booking facilities.

Utilising much of the platform developed by Auto Cloud Tech for motor factors, the garage management system can provide a complete digital business solution for garage operations from start to finish. Derek Burke of Auto Cloud Tech says, "The system offers an easy booking facility and simple and effective workshop loading. Once a car is booked in, a simple reg look-up provides access to accurate parts information, repair times and full repair and maintenance information, including wiring diagrams. It will also automatically handle job sheet production."

Derek points out that not only is the system driven by highly respected Tec Doc data, but also unique algorithms developed in-house from actual motor factor experience, to ensure more accurate parts matches tuned to the needs of the Irish market.

Once the required parts are identified, the built-in inventory management system can provide price comparisons and automatically order parts from any Tec Doc enabled suppliers.

The garage management software will also generate job invoices and handle credit and debit card payments. It can also integrate with the garage accounting software and provide management reports, margin analysis and KPI information.

Derek says another powerful aspect of the system is the option of a front end e-commerce site which features online booking and offers excellent search engine optimisation.

The software is now available to Irish garages for the first time after undergoing successful trials with a Netherlands based garage chain and in the UK with Bosch Service Centres. Derek comments, "Our system has the power to transform a garage operation and make it more efficient and profitable. It will also give a garage a competitive edge in a very fast moving business environment."

The Auto Cloud Tech garage management system is available for a one off economical set-up cost and monthly subscription. For more information call 021-500-5817, or visit www.autocloudtech.ie.
Categories: