100 Years of Bosch Car Service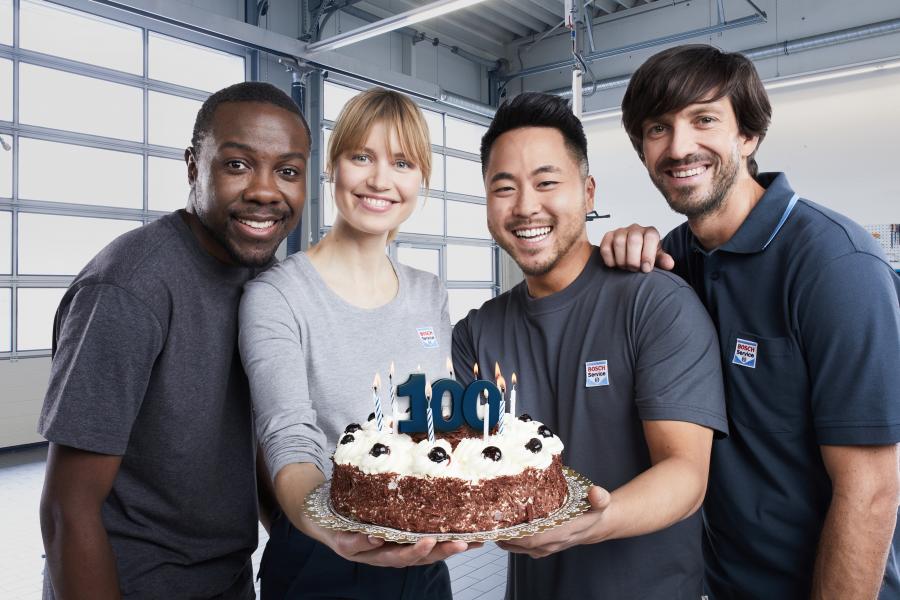 Monday, February 22, 2021
Bosch is marking 100 years since the appointment of its first Bosch Service Partner with a series of celebrations throughout 2021 to highlight the importance the world's largest brand-independent workshop network.

Service partner no. 1 was joined in 1921, Max Eisenmann & Co., a Hamburg based automotive repair workshop. This was the first official Robert Bosch AG Installation and Repair Workshop marking the birth of what became a global success story.

Company founder Robert Bosch had recognised the need for a specialist repair shop network and today this extends to 15,000 companies in 150 countries. All of these members receive support in the form of cutting-edge diagnostic technology, effective spare part logistics, and marketing assistance. Meanwhile customers benefit from Bosch original parts at the partner workshops, as well as qualified automotive technicians, who are always up to date thanks to regular training courses.

Globally Bosch Car Service workshops have earned the trust of car owners over many years. This is thanks to a qualification system with the Bosch Service Excellence programme, including regular audits and workshop tests, which ensure the high service quality of Bosch workshop partners is maintained. Bosch Car Service companies regularly occupy top positions in customer surveys and independent tests and achieve an average rating of 4.4 out of 5 stars in customer reviews.

A further element in the success story is the fact that Bosch employs more than 72,000 people in research and development and, in 2019, invested €6.1 billion in this area. With 4,202 patent applications in 2019, Bosch is one of the most important drivers of innovation in the field of mobility, which benefits Bosch Car Service companies and their customers.

Thomas Winter, Head of Workshop Concepts at Bosch Automotive Aftermarket comments, "With networking, automation, and new drive solutions, vehicle complexity is growing steadily. More and more cars now feature driver assistance technologies and new display and infotainment systems. This also means new challenges for workshops. Bosch is a reliable partner when it comes to accommodating the increasing requirements of the future and can guarantee that, with Bosch Car Service workshops, car owners will always have a competent contact for services and repair."

100 years after opening the first Bosch repair workshop, Bosch Car Service companies are now leaders in the independent workshop market as modern full-service providers. Bosch is celebrating this success story with an optimistic look at the future: the objective is to further consolidate the global network with new partner workshops, more closely coordinate customers and service stations on the basis of digital solutions and smart use of data, and thus reinforce its position as a reliable and innovative mobility partner around the world both today and in the future.



Categories: