OESAA
Original equipment parts suppliers dedicated to the promotion of OE brands in the aftermarket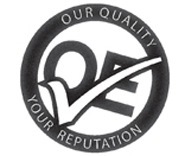 OESAA

Original equipment parts suppliers dedicated to the promotion of OE brands in the aftermarket
The Original Equipment Suppliers Aftermarket Association (OESAA), is an association of leading original equipment parts supplies dedicated to the promotion of OE brands in the aftermarket.

OESAA aims to highlight the benefits of Original Equipment (OE) automotive components to both garages and motorists. In particular, it points out to garages that by fitting OE parts they can protect and develop their reputation as a high quality business. It also promotes a message to the motoring public of the long term cost benefits of OE parts, due to longer service life, fewer breakdowns and reduced maintenance costs.

One of the factors instrumental in the formation of the group, was concern over the often false portrayal of some components being sold as "OE quality" to unsuspecting workshops. OESAA believes many of these products have not been tested to the vehicle manufacturers' exacting quality standards and are not produced from comparable materials.

OESSA seeks to deliver its message through advertising campaigns, point of sale material and by featuring an OE logo on original products. It also promotes its message through training events and to this end it is involved in the organisation of Autoinform LIVE Ireland a training weekend of live hands-on training, showcasing the latest products, technology and equipment available in the aftermarket. This includes live training sessions, seminars, on vehicle demonstrations and diagnostics.

AutoInform Live Ireland takes place on Saturday April 27th and Sunday April 28th 2019 in the J&S Munster depot in Little Island, Cork.
Last updated 20th Feb 2020