Cadillac chooses innovative Brembo brake technology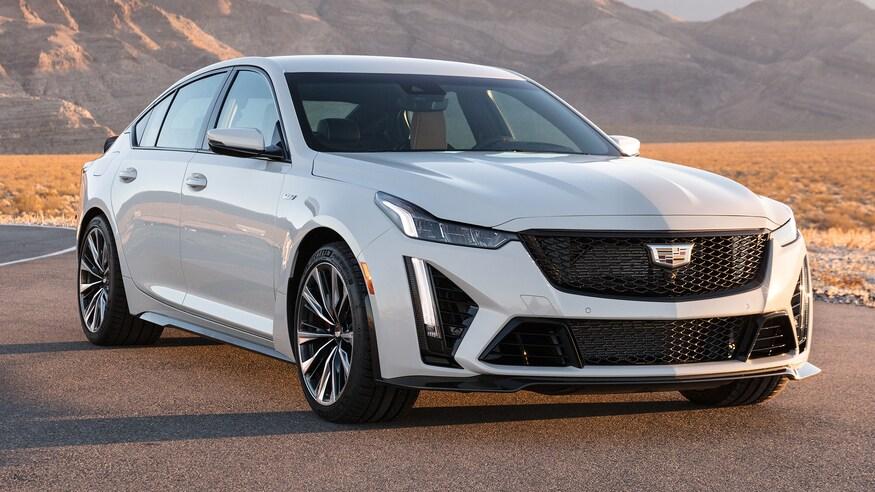 Thursday, February 18, 2021
Iconic US car brand Cadillac, has chosen Brembo Carbon-Ceramic as an option for its new CT4-V and CT5-V Blackwing models.

These new high performance cars will employ Brembo lightweight technology. A high performance cast iron disc system is standard on both vehicles, while Brembo's most advanced carbon-ceramic brake system will be available on the supercharged, 668-horsepower CT5-V Blackwing, first-of-its-kind option for Cadillac.

Dan Sandberg, Brembo North America president and CEO said, "The Brembo carbon ceramic brake package on the CT5-V Blackwing will save 28.8kg (63.5 lbs.), further heightening the athleticism of this super sedan. The unique, new Tech Bronze colour of the large Brembo Calipers peering through the CT5-V's wheels, accentuate the performance, sophistication and confident look of the CT5-V Blackwing. We even went so far as to etch the V-Series logo into the bell of the carbon disc."

Brembo's leadership in carbon brake technology has been earned from decades of experience in Formula 1 and on the world's toughest racetracks. The Brembo Group has been manufacturing carbon-ceramic discs for automotive applications since 2002.

The optional Cadillac carbon-ceramic package for the CT5-V Blackwing features a six-piston monobloc aluminium caliper with radiated pistons on the front for increased thermal dissipation. All four of the brake calipers communicate to the ECU with electric pad wear sensors, another first for Cadillac. The pads feature a copper-free friction material, formulated for both comfort and performance.

When in park, Brembo's electronic parking brake (EPB) caliper, another first for Cadillac will hold the V-Series Blackwings at a standstill with the press of a button. The EPB system eliminates the need for added foot or hand levers and is actuated electronically.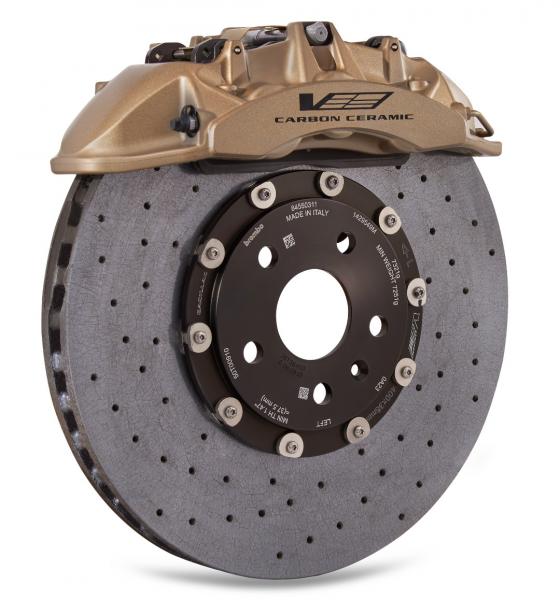 Categories: