Schaeffler reveals latest LuK, INA and FAG references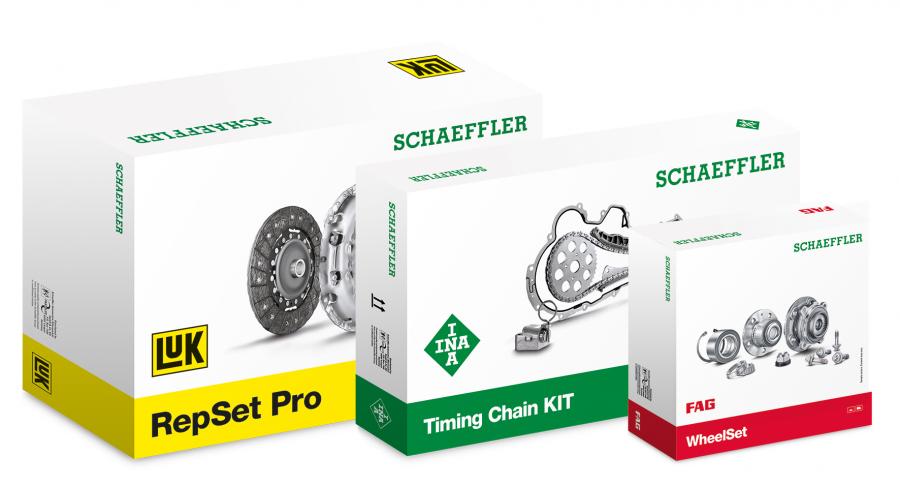 Monday, September 23, 2019
LuK, INA and FAG all feature in the latest new-to-range releases from original equipment manufacturer and supplier, Schaeffler. These include three important new part numbers covering kits for LuK clutch, INA timing chain and FAG wheel bearings.

LuK has added a new LuK RepSet Pro, a complete one-box solution for hydraulic clutch systems, containing both a clutch kit and concentric slave cylinder (CSC) inside the box. The new kit is fitted to Ford Galaxy, S-Max and Mondeo (2014-onwards) models with both 2.0 TDCi and 2.0 TDCi Bi-Turbo engines. Schaeffler always recommends replacing the CSC or slave cylinder when installing a new clutch, to avoid consequential damage and complaints in the hydraulic system.

INA has introduced a new complete timing chain kit repair solution for Volkswagen Audi Group applications fitted with 1.4 TSi and 1.6 (2008-2016) engines. These include the Audi A1 and A3; SEAT Alhambra, Altea, Altea XL, Córdoba, Ibiza and Leon; ŠKODA Octavia II, Rapid and Yeti, as well as the VW Beetle, CC, Golf V/VI, Passat, Polo, Scirocco, Sharan, Tiguan and Touran. Each INA Timing Chain Kit contains all of the necessary OE parts for a professional service, including chain, gears, phasers and gasket, providing the perfect all-in-one solution for technicians.

Meanwhile, FAG has announced the arrival of a new Generation 3 (Gen.3) wheel bearing kit, suitable for all Audi A4 models from May 2015. Gen.3 wheel bearings are the very latest complete bolt-on 'hub units' with a twin flange, often featuring magnetic encoder rings and cabling for safety systems. Inside the box, in addition to the bearing itself, are four mounting bolts and a hub bolt, again, providing technicians with everything needed for a quick, simple and accurate repair.

Information on Schaeffler products, fitting instructions, labour times and much more can be found on the REPXPERT garage portal, www.repxpert.co.uk, and on the REPXPERT app.
Categories: