REPXPERT's on the road to promote 4T timing belt best practice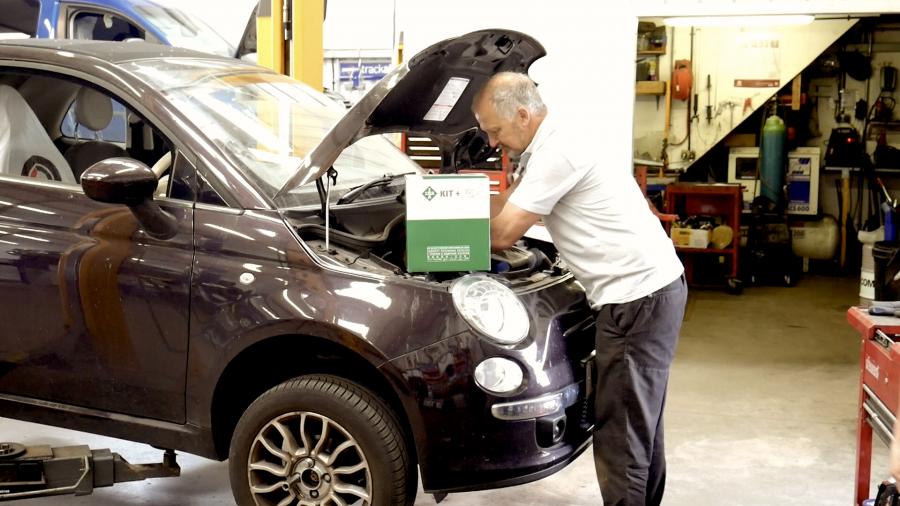 Tuesday, October 09, 2018
The REPXPERT team has been on the road in recent weeks with Schaeffler's Technical Support vehicles taking to the road to provide on-site training and information for customers on the company's LuK, INA, FAG and Ruville products.

The visits included one by REPXPERT Alistair Mason to long standing Schaeffler customer Oldfields Garage in Leominster. During his visit, the Alistair helped fit an INA Front End Auxiliary Drive (FEAD) kit, and offered his expert advice on timing belt installation best practice.

As the 'Engine Experts', INA has produced what it calls '4T' guidelines, which Alistair recommends all technicians should follow during a timing belt system service. The 4T's are:

Temperature: do not start work until the engine has completely cooled down
Tools: the correct tools must be used in accordance with vehicle manufacturer (VM) instructions
Torque: use a torque wrench to tighten all bolts to the correct VM specifications
Tension: the belt tension must be accurate, correct and to VM recommendations
Oldfields Director, Tim Benson said, "The aim of the visit was to provide us with an opportunity to benefit from having the latest up-to-date information directly from an original equipment manufacturer. From our prospective, we then get the opportunity to demonstrate to our customers that we are experts and stay up-to-date to take proper care of their cars. Whenever Alistair or a member of the REPXPERT team pay us a visit, it is always informative, professional and relaxed, but also enjoyable. We learn something new every time." He added, "It is critical that we stay ahead of the curve. Understanding what's coming next gives us a heads-up, even before we see it in our workshop!"
Workshop owners or managers that would like the REPXPERT van to pay them a visit can make enquiries via the 'contact us' page at www.repxpert.co.uk.
Categories: