LuK shows DQ500 Wet Double Clutch solution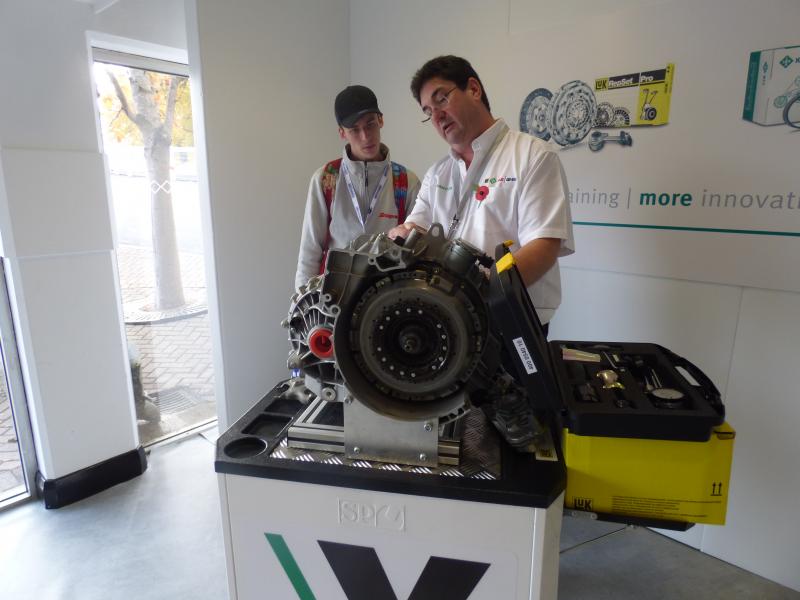 Friday, November 23, 2018
Visitors to the Schaeffler stand at Mechanex Sandown also got to see a recent addition to its LuK clutch range, the DQ500 Wet Double Clutch, which up to now has had very limited availability in the aftermarket.

The latest LuK addition allows independent garages to tackle the replacement of this 7 speed transmission unit which is used on applications including the VW Transporter and Tiguan as well as certain Audi, Seat and Skoda models.

Schaeffler's Malcolm Short (pictured right) and other members of team were on hand to show visitors the clutch, which comes as a complete kit with all the required parts for effective replacement, including; wet double clutch, snap ring for cover, washers, clutch end cap, snap ring for clutch and pilot bearing. A specialist tool kit, exclusive to LuK is also available to make the job more straightforward. Through its REEXPERT programme the company can also provide a complete step-by-step fitting guide for the replacement procedure.
Categories: