New Metal Water Pump Housing from Continental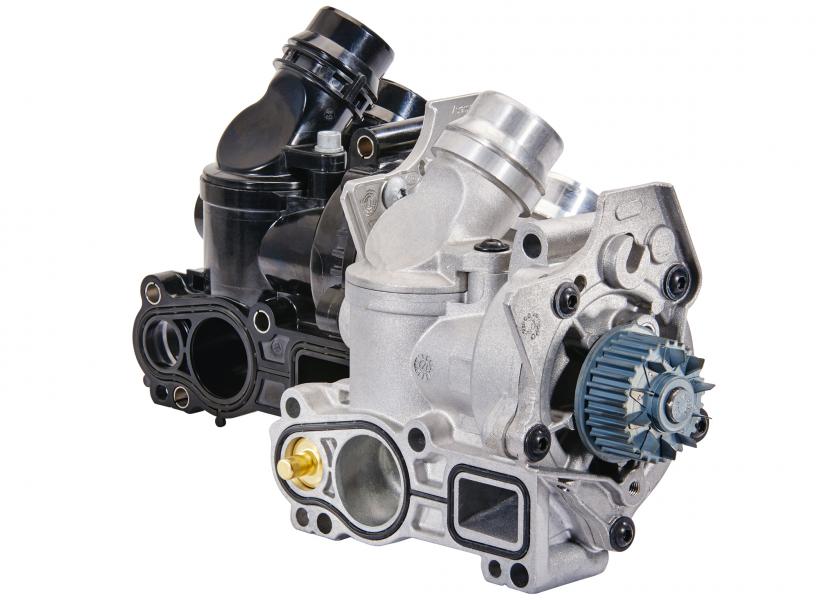 Thursday, March 14, 2019
Continental has unveiled an especially tough, durable aftermarket component, a new metal water pump housing. This is being offered for the first time in the Continental CT 1143WP2 and CT 1143WP3 timing belt kits plus water pump.

These covers are usually made of plastic, mostly polyethylene or polyurethane. Over time this material becomes brittle as a result of temperature fluctuations in the engine compartment and can crack. The new water pump housing from Continental is made of cast aluminium and is therefore significantly tougher and more durable.

The new housing is featured in the CT 1143WP2 and CT 1143WP3 timing belt kits plus water pump which are for the Golf VI and other 1.8 and 2.0 TFSI engines built between 2004 and 2015. Up until now, workshops were only able to use the manufacturer's complete original part with a plastic housing for such repairs. Anyone wanting an alternative had to source the water pump and housing separately. However, that often resulted in problems during fitting since the dimensions of the components did not match accurately. The dimensions of Continental's new aftermarket component are absolutely identical to those of the manufacturer's original part. That means the fitter can install the housing without further modifications.

In addition to the power transmission belt and the water pump, the kit also contains the thermostat and the coolant sensor. Consequently, the fitter has all the necessary components quickly to hand, which makes the fitting work substantially easier and safer. As with all components for the automotive aftermarket, Continental offers registered workshops a 5-year guarantee on this product.


Categories: