Blue Print first for fuel filters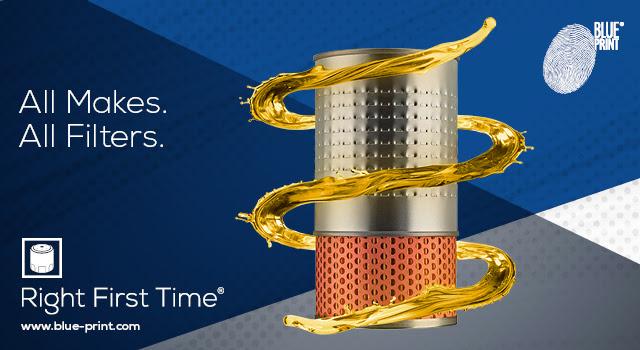 Wednesday, October 06, 2021
The fuel filter plays a vital role in protecting and engine and keeping a vehicle performing well in terms of power emissions and fuel economy. It is also a potentially lucrative area for the independent after market and Blue Print offers an extensive range of more than 500 Fuel Filters covering over 69% of all popular passenger cars and light commercial vehicles to help unlock this potential.

Blue Print says that with its "fast to market" approach garages and stockists can always be assured that Blue Print has Fuel Filters for the latest vehicle generations. Through a smart new vehicle research process, we the company guarantees that it will always be one of the first in the market with new fuel filters.

Blue Print also points out that every Fuel Filter is manufactured to exacting standards to guarantee a perfect fit and uses the same technology as the OE filter to ensure maximum passenger comfort.

Some in-demand Fuel Filters from the Blue Print range at present include;

ADP152302 (OE Ref: 98 013 666 80) to fit Citroën Berlingo (2014-) / Ford C Max (2015-), Fiesta (2017-), Focus (2014-).

ADB112304 (OE Ref: 13 32 8 572 522 S1) to fit: BMW 1 Series (2011-2017), 2 Series (2013-), 3 Series (2014-).

ADG02326 (OE Ref: 31922-4H001) to fit: Hyundai i20 (2008-), i30 (2007-2012) / Kia Cee'd (2006-2018), Rio (2011-2017).

For a full overview of all Blue Print filtration components visit: partsfinder.bilsteingroup.com.
Categories: