Fanfaro meets agri oil needs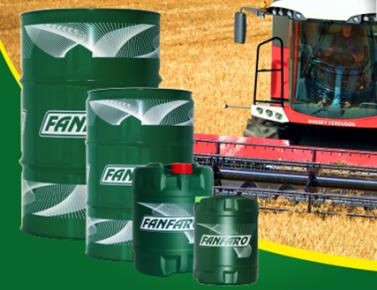 Thursday, September 07, 2017
September is one of the peak months for agricultural machinery use with tractors and other equipment working around the clock on the roads and in fields. When the pressure is on reliability is vital and key to this is effective lubrication.

The Fanfaro range of oils distributed in Ireland by Somora offers a wide selection of specialist agricultural oils for both engines and gearboxes. These lubricants offer the same quality and value combination that the Fanfaro automotive range provides and can also deliver the type of enhanced performance required for heavy duty agricultural applications.

The oils available meet many manufacturer specifications, including, John Deere, Ford, Massey Ferguson, New Holland, Caterpillar and many more. The range features multipurpose tractor lubricants such as the extra high performance Fanfaro Multi UTTO WB 101 and Multifarm STOU 10W30 and 10W40 a multi-purpose oils for turbo and non turbo machinery, as well as FF TO-4 Powertrain Oils for use in transmissions, final drives, hydraulic, brake and other oil-cooled systems.

The Fanfaro agri oils range is also proving popular with motor factors as it offers an additional related business opportunity. This also has excellent volume potential as machinery can require very frequent oils changes.

For more information on the Fanfaro range of automotive and agricultural oils contact Somora on 01-675-4500.
Categories: