Blue Print adds key parts to Professional's Choice Range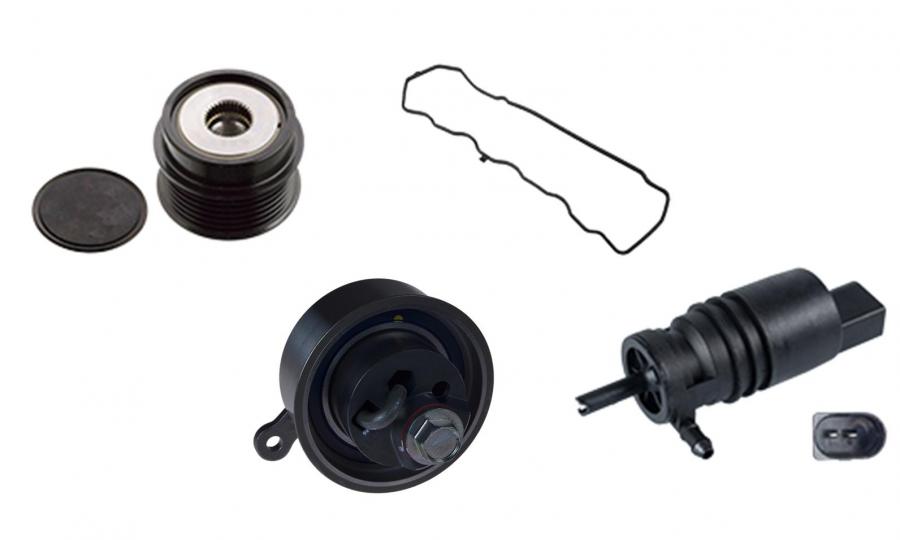 Monday, December 14, 2020
Blue Print has once again expanded its Professional's Choice Range that features competitively priced alternative solution for dealer-perceived parts. The range provides access to sometimes hard to source, uncommon components in the aftermarket, keeping costs down whilst maintaining quality.

Some of the latest additions include;

ADG061312, Alternator Overrun Pulley, to fit; Hyundai i20 (2008-2016), i30 (2011-2017), i40 (2011-), iX35 (2009-), Tucson (2004-2015).

ADT36773, Rocker Cover Gasket, to fit; Lexus RX300 (2003-2008).

ADN10314, Washer Pump, to fit; Nissan Navara III (2005-2014), Pathfinder III, (2004-2014), Qashqai II (2013-).

ADT314126, Reverse Light Switch for Toyota Auris II (2012-2018), Avensis III (2008-2018), Corolla XI (2012-2019),

ADBP460001, Brake Cable for Mitsubishi L200 IV (2005-)

ADG072115, Crankshaft Sensor for Kia Cee'd II (2012-2018), Rio III (2011-2017), Sportage III (2010-2015)

ADJ130304, Washer Pump for Land Rover Discovery IV (2009-2017), Range Rover Evoque I (2011-2018), Range Rover Sport IV (2013-)

ADBP210014, Transmission Oil Filter for Honda Accord IX (2012-), Civic VIII (2005-2012), CR-V III (2007-2012), Jazz II (2008-2015).

Also available is ADM57652 a timing belt tensioner for the Ford Ranger 2.5 and 3.0 TDCi, Mazda BT50 2.5 and 3.0 DT. Blue Print has issued some technical advice in relation to this part, where soft, weak or inadequate belt tension following the replacement of tensioner pulley is a problem.

Blue Print recommends that when fitting a new tensioner, if the tensioner pulley has no resistance, the technician should bleed the air from the pressure chamber using the following procedure before fitting the timing belt.

- Assemble the auto tensioner onto the engine and turn the tensioner with a force of 39Nm or less using an Allen key, then turn it back slowly.

- Repeat this procedure several times and verify that the piston rod has resistance when it is in the projected position.

- If there is no resistance then repeat. Once satisfied that the tensioner is working correctly, proceed with fitting the new timing belt according to vehicle manufacturer's fitting instructions.


Categories: