Volkswagen admit to fiddling emissions tests in the U.S.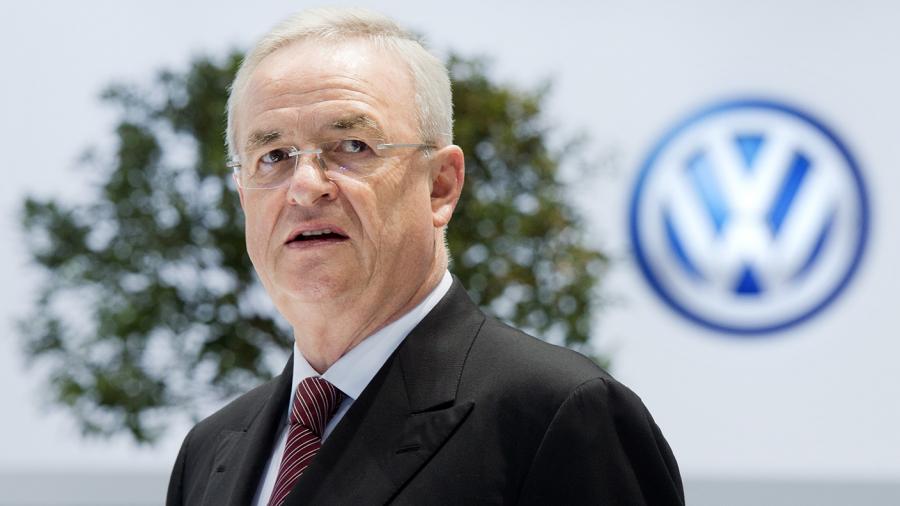 Volkswagen CEO Martin Winterkorn
Tuesday, September 22, 2015
Just as Volkswagen declared that they are the number one car maker in the world they have been tripped up by the U.S. Justice Department.

They are now conducting a criminal investigation of Volkswagen AG's admission to cheating on federal air pollution tests.

Volkswagen could be facing fines of up to €16 billion and have admitted that over 11 million cars fitted with four-cylinder TDi engines with irregular software. Volkswagen is preparing to take a hit of €6.5 billion to put the wrong right in the U.S. alone.

Now other countries are looking into the scandal after Volkswagen admitted to rigging cars so that they pass the emissions test. Germany, Italy, France and South Korea are among the countries that have said they will carry out their own investigations.

Meanwhile, Volkswagen's share price has plummeted and pressure is mounting on Volkswagen CEO Martin Winterkorn whose contract runs out in 2018. Suggestions that he was aware of or, wasn't told about the software alterations in the U.S. makes him a target for ousting as the investigations continue. Reports that Winterkorn is to be replaced by Matthias Mueller, the head of the carmaker's Porsche sports car business have been denied by Volkswagen.

Rival German brands Daimler (Mercedes-Benz) and BMW have also been quick to distance themselves from any suspicion by declaring that they fully comply with the regulation in the United States.

German Chancellor Angela Merkel has also got involved by calling for full transparency in clearing up the emissions tests scandal. "Given the difficult situation, this is about showing complete transparency, clearing up the entire case," Merkel said in Berlin. "The Transport Minister is in close contact with the company, Volkswagen. And I hope that the facts will be put on the table as quickly as possible," she said.
Categories: