Mirka highlights the importance of training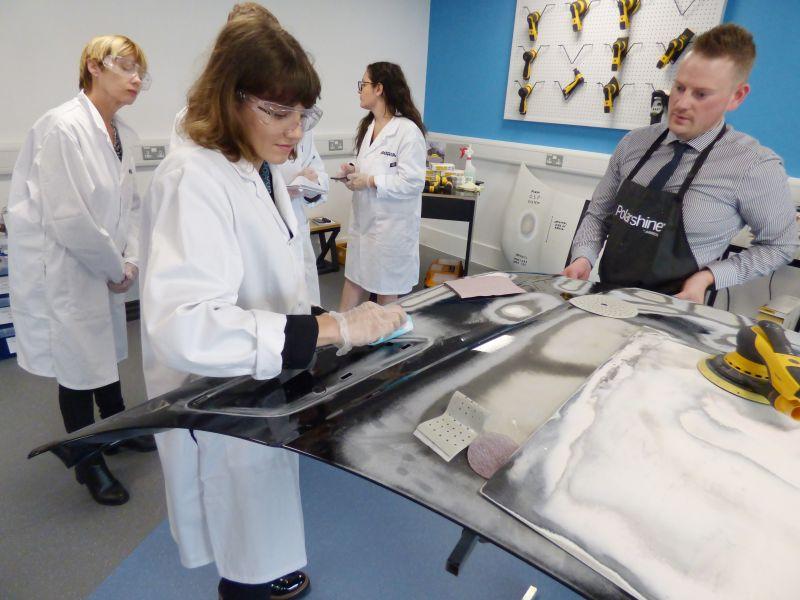 Monday, July 19, 2021
Mirka has highlighted its training programmes for repair technicians and has stressed the importance of staying up to date with the latest repair developments.

As vehicle technology continues to evolve and repairs become more advanced, technicians are required to expand their skillset and acquire new repair techniques. As a result, training whether on or off site, is an important function in equipping repairers with the requisite skills and knowledge to meet the constantly changing demands of their customer base. It also enables the business to add to the menu of services they can offer, while increasing efficiency, productivity and profitability, and reducing key to key times.

When it comes to the location of the training, Mirka leaves that decision with the customer, with many choosing to visit the Mirka training centre, where participants can take part in classroom-based learning, as well as having a hands-on practical experience. However it also offers on-site training, where the customer has the familiarity of their usual surroundings, which enables Mirka's expert training technicians to highlight the benefits of the Mirka tools and abrasives on jobs they complete on a day-to-day basis.

Mirka sees its training as offering a full circle for the customer, because once a full evaluation has been carried out, an action plan is agreed and implemented, and all training is documented and followed up with regular review meetings to monitor progress. This enables the Mirka team to ensure that businesses that undertake the training are reaping its benefits in the short, medium and long term.
Categories: