Find the battery - Win a rugby ball!
Monday, October 14, 2019
Car manufacturers are putting batteries in lots of different places these days.
Do you know where the battery is located in the Ford Focus, Audi Q7 and Toyota Prius?
Email your name and answers to info@autobiz.ie or
TEXT 085-731-6683
Correct answers will win a YUASA rugby ball!
Categories:
Automotive Training
Technical Helpline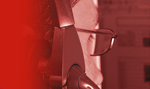 Featured Product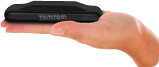 Search for Parts
Print Edition
Autobiz is a trade-only subscription magazine & website for the Irish motor trade.
Subscribe

Magazine Deadline
| | |
| --- | --- |
| Display adverts: | Wed 20th May |
| | |
| --- | --- |
| Subscribers entries: | Fri 22nd May |
| | |
| --- | --- |
| Leaflet distribution: | Thur 28th May |
Article Search
News by Category
Autobiz information