CTR9 praised at Core77 Design Awards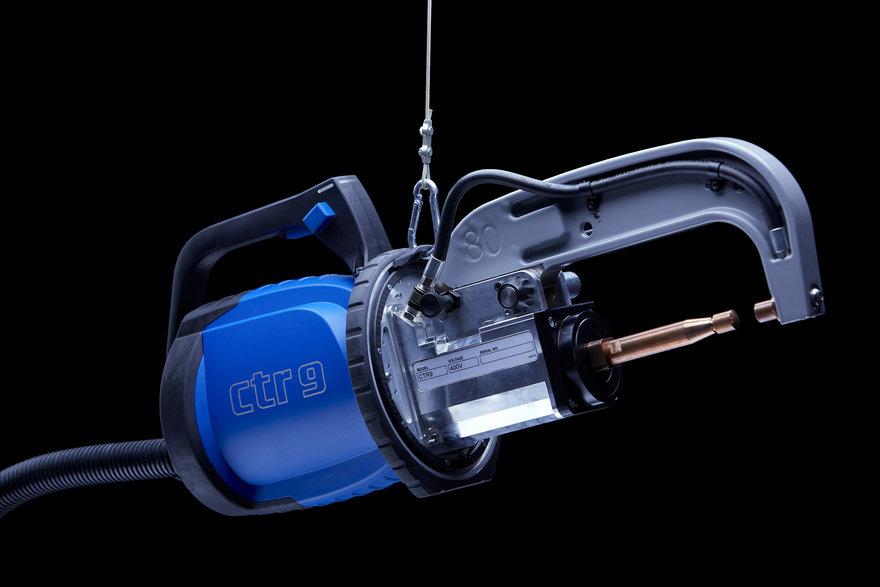 Wednesday, July 17, 2019
Car-O-Liner has announced that its CTR9 automatic spot welder has been named runner up for the design of its C-tong/telescopic support arm in the prestigious Core77 Design Awards, Commercial Equipment category. These awards recognise excellence in all areas of design enterprise across 14 distinct design disciplines and are now in their eighth year.

The Car-O-Liner Product Development and Engineering teams, together with Yovinn AB, spent more than a year developing the arm which offers combines ease of use, power and flexibility. The major ergonomic challenge was to design a well-balanced product regardless of the size of the spot welder's different electrode yokes. Since the yoke must be changed to fit in different welding situations inside the car body, the centre of gravity of the product varies depending on size of yoke that is used. This challenge was solved by designing a shape of the body that could provide the user a range of different holding positions while welding, combined with the telescopic support arm that reduce weight and a handle with a swivel function.

Jonny Jangdin, Product Manager Joining and Heating at Car-O-Liner said, "We listened to our customers as they explained that most welders in use today are heavy to use and that sick leave due to work-related injuries was high among the welding technicians." He adds, "Yovinn and Car-O-Liner have designed a "zero-gravity" welder that not only welds faster and with highly accurate results but is also safer and easier to use."

Launched in 2018, the CTR9 fully automatic welder comes with a new, revolutionised light-weight transformer gun. With its 355° swivel handle and ergo-grip, it enables perfect working positions for anyone, for any job. The gun is supported by a telescopic arm in a durable and lightweight extruded aluminium that can be easily adjusted both vertically and horizontally. A compact power unit with a low centre of gravity gives mobility and stability, while a 16,000-amp transformer and CANBUS communication ensure a perfect weld every time.

Categories: