Bosch adds new compound brake discs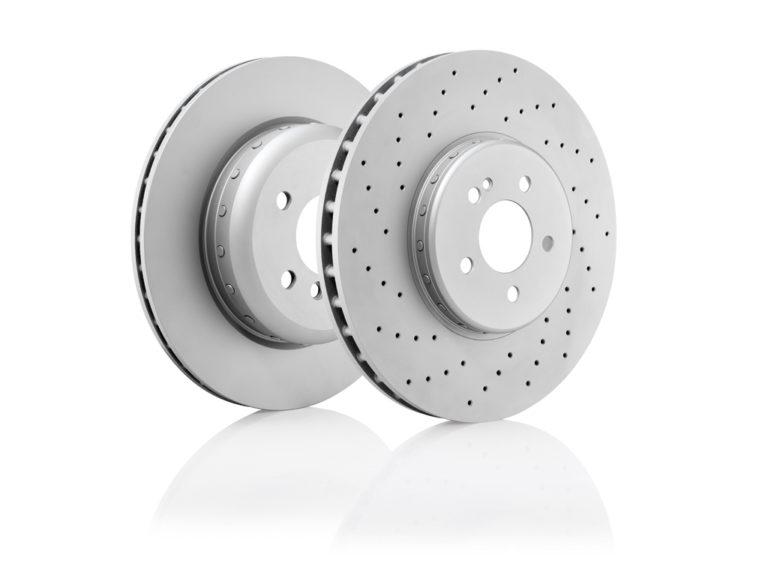 Friday, June 04, 2021
Bosch has expanded its portfolio of braking components with the release of 12 new compound disc references. This development increases the range of compound brake discs for popular BMW and Mercedes applications to 43 part numbers.

Compound brake discs have been developed to meet the high demands of performance and sports cars. The principle of the bi-material is to dissociate the wheel hub mounting part (the hat) from the friction part in order to greatly reduce weight whilst maintaining a very stable assembly capable of huge stopping requirements.

The friction part is made of cast iron reinforced with a high carbon content which improves wear resistance. The mounting part is made of aluminium for BMW or steel for Mercedes, in line with OE design, and is riveted to the disc. Using aluminium or steel makes the discs lighter and also limits deformations, which cause vibrations. The assembly is manufactured with stainless steel rivets which ensure a very good transmission of the braking torque and also reduces the possibility of the disc to distort.

These designs offer certain advantages compared to the standard brake discs, such as;

- Lightweight component design results in lower fuel consumption and reduced CO² emission

- Reduced un-sprung mass improves driving comfort and performance

- Improved disc wear resistance

Bosch also point out that compound brake discs are very fragile products when not mounted on the vehicle. Special requirements and safety precautions are involved in the handling and installation of these components. The label "Handle with care" is glued on all compound discs packaging to facilitate the identification of these products even before the box is opened.


Categories: