ASAP Gloves offer ultimate protection and grip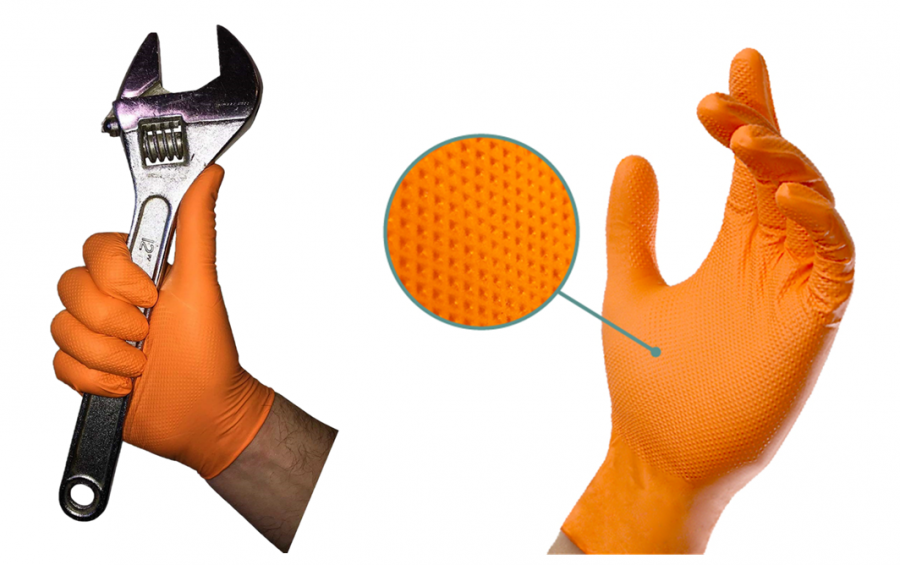 Monday, September 12, 2022
Strongline Autoparts have recently added to their range of consumable workshop products with the introduction of ASAP Gloves.

ASAP is a highly reputable brand, which has built a strong reputation in the medical field. The company has now made its gloves available to garages and bodyshops through Strongline motor factors nationwide.

Two styles of the Nitrile gloves are available initially. The X-TRA Thick Black Nitrile glove has strong puncture and tear resistance to provide improved protection and durability. The textured surface increases grip and the powder free production reduces exposure to allergens and skin irritation. The barrier protection offered also reduces risks from oils and harmful chemicals. These X-TRA Thick Black Nitrile gloves are available in boxes of 100.

The X-TRA Thick T-Grip Orange glove is the toughest glove manufactured by ASAP and offers the superior heavy-duty protection required in many automotive and industrial settings. The bright orange glove has a diamond texture for superior grip in wet and oily conditions with the diamond grip surface texture channelling surface fluids away for enhanced grip. The T-Grip glove has variable glove thickness, with stronger protection in the finger area. These gloves are also powder free and are supplied in boxes of 50.

These new gloves now form part of the extensive Strongline Autoparts product portfolio and are available from motor factor stockist nationwide.

Categories: