Schaeffler delighted with Automechanika Birmingham success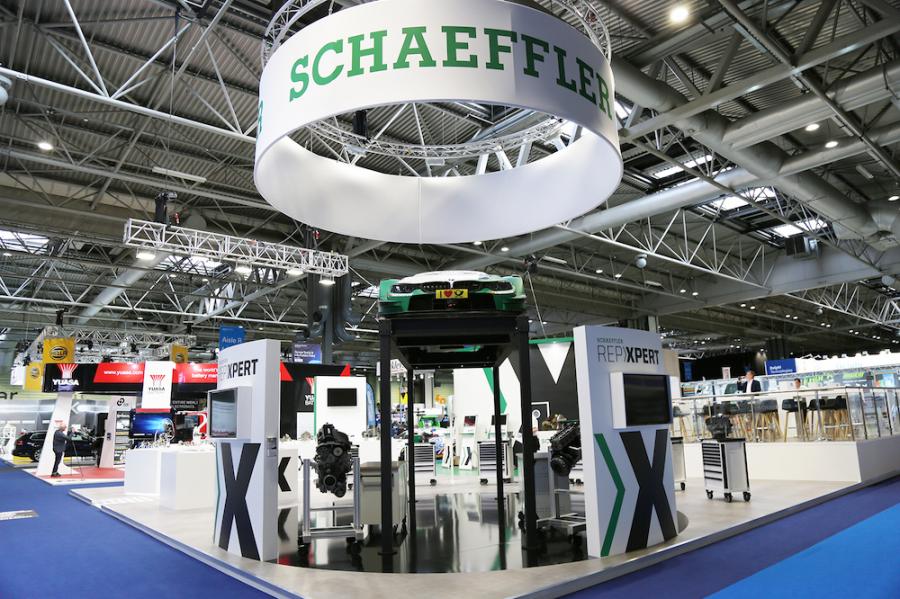 Friday, June 14, 2019
Schaeffler has hailed its stand at Automechanika Birmingham 2019 as its 'best ever', following three days of exhibiting at the National Exhibition Centre, where it offered visitors a glimpse at the 'garage of tomorrow'.

The stand, located in the OESAA village, featured a striking workshop setting with a Schaeffler BMW M4 DTM car, plus augmented and mixed reality exhibits. It certainly grabbed the attention of technicians and distributors alike, with feedback from visitors overwhelmingly positive.

The stand was constantly busy across all three days, with Schaeffler Aftermarket Marketing and Communications Manager, Jeff Earl, describing it as, "One of the most exciting, interactive and innovative visitor experiences we have ever produced."

Visitors took full advantage of the high-tech exhibits, which allowed technicians to get an insight into the technical 'helpline' of the future. Wearing goggles, which relayed heads-up instructions, technicians were able to carry out a simulated timing chain replacement using real tools and components, or learn about the inner workings of a dual mass flywheel.

Switching to augmented reality, visitors were able to use an iPad to scan each individual component of a complete FAG chassis system, breaking down and exploring each single part using images and videos, as well as giving lots of hints and tips.

Automechanika Birmingham was also the perfect platform for Schaeffler to launch the REPXPERT app and to entertain around 300 Schaeffler VIPs, who were treated to an informative presentation and audio tour, followed by lunch on the stand, before taking away an exclusive REPXPERT technician's messenger bag.

Another 300 REPXPERT VIPs, from garages and factors, also enjoyed lunch and a goody bag, before many of them took the opportunity to enter the INA Torque Challenge competition. Schaeffler gave away eight torque wrenches every day to technicians that performed the best after learning about the importance of using correct torque settings.

Finally, Edd China visited the stand on Wednesday and Thursday to sign his new book, Grease Junkie. Edd signed several copies for Schaeffler VIP guests, as well as touring the stand to see if there was any innovative Schaeffler technology that he could incorporate into his next project!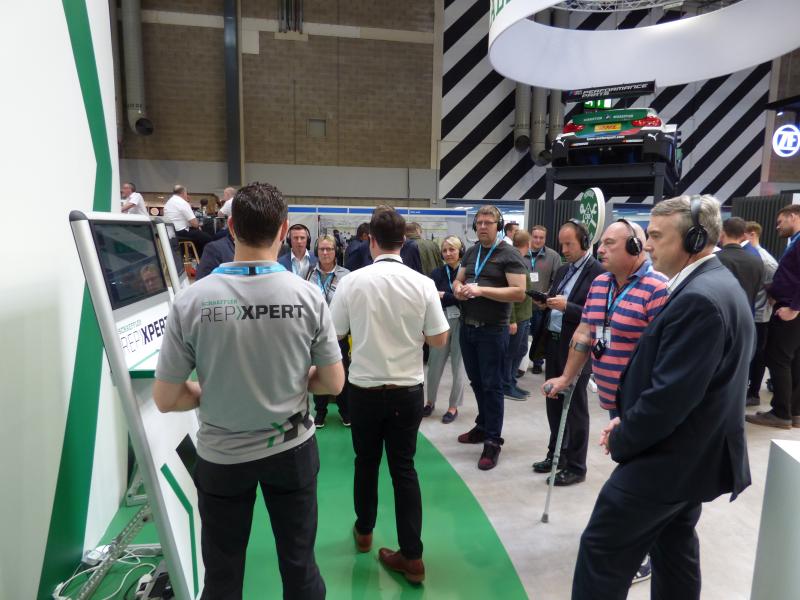 Categories: