Maria Costello makes TT history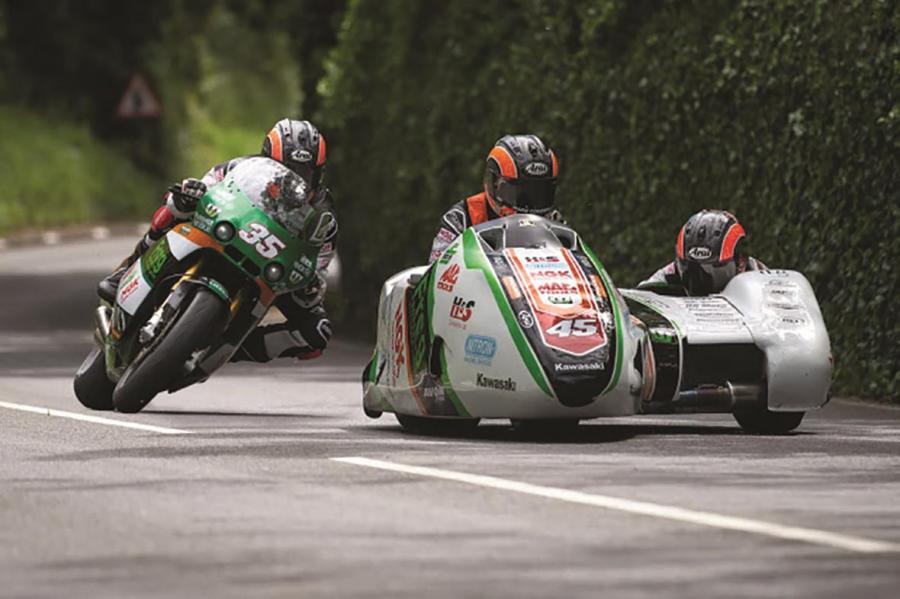 Friday, June 14, 2019
NGK-sponsored Maria Costello has become the first female competitor to compete in both the sidecar and Lightweight TT races on the same day at the Isle of Man TT.

Maria has been competing on two wheels at the Isle of Man for more than 20 years and has achieved great success including a Classic TT podium in 2016. But it was only in recent years when she started racing a sidecar and set herself the challenge of doing both at the most demanding road race in the world.

Maria and her sidecar passenger Julie Canipa completed a full distance TT sidecar race on a rain affected day before she moved on to compete on two wheels in a Lightweight TT race. She commented, "I'm so happy, it has been an incredible and probably my best ever TT because I got to achieve history by doing something so special, racing both the solo and a sidecar as an all-female team."

Mark Hallam, NGK Spark Plugs Marketing Manager, said, "It was a fantastic achievement by Maria at such an iconic event as the Isle of Man TT and a tribute to the skill and determination she has displayed over many years in the sport."

NGK has a long association with motorcycling where its spark plugs have helped the world's leading teams and riders to countless victories. It is the world's number one original equipment bike fitment and its Iridium IX spark plugs are popular with motorcyclists for their ability to provide enhanced ignition efficiency, better acceleration, faster starting and smoother running, longer life and impressive fuel economy.
Categories: