ContiTech VW Tool Kit
Tuesday, August 21, 2012
ContiTech have introduced a special toolbox for replacing timing belts on VW engines. Nearly all the special tools that a workshop or garage needs for professionally replacing timing belts on Audi, Seat, Skoda and Volkswagen vehicles can be found in this set.

The VW tool kit means everything needed is conveniently close at hand making timing belt replacement quicker and easier. It contains 28 separate tools, including socket sets that can be used to lock into place the moving components of a drive system, for example, the camshaft and crankshaft, the tension pulley or even the injection pump.

The VW Tool Kit has a trade price of 550 euro and is available from local ContiTech Stockist.
Categories:
Autobiz information
Automotive Training
Technical Helpline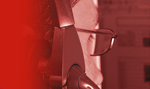 Featured Product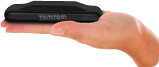 Search for Parts
Print Edition
Autobiz is a trade-only subscription magazine & website for the Irish motor trade.
Subscribe
Magazine Deadline
Article Search
News by Category