bilstein group provides costs effective workshop solutions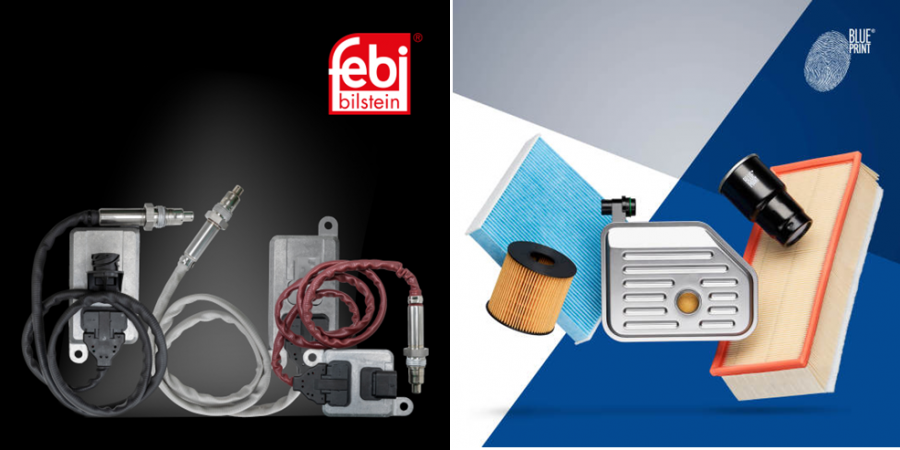 Thursday, September 09, 2021
The bilstein group will be highlighting its strong product offering at the Automechanika Digital Plus event, with particular emphasis on the quality, availability and convenience offered through its febi, Blue Print and SWAG brands.

At a time when sourcing product has proved challenging, the bilstein group is able to offer customers and partners the advantage of receiving everything from a single, reliable source with 62,000 different replacement parts for all current passenger car and commercial vehicle models, backed up by expert service and logistics. It is both a supplier and manufacturer, with a firm emphasise on product quality, as reflected in full product warranties. The company is also expert at analysing the latest market demand patterns and ensuring its product line-up meets the very latest garage requirements.

Some of the latest product highlights presented at Automechanika Digital Plus include:

NOx Sensors from febi, - To monitor harmful nitrogen oxides, NOx sensors are installed before and after the SCR catalytic converter to monitor the function and effectiveness of the SCR system. If a sensor fails, the engine control unit switches to a so-called emergency running programme. febi offers a wide range of NOx sensors in tested OE matching quality, with long service life and problem free installation.

febi Wiring Harness Repair Kits can save time and money for a garage, by eliminating the need to replace the complete wiring harness when one part of the cable is broken. Meanwhile, febi Transmission Oil and Filter Service Repair Kits offer a more simple way for garages to capitalise on the lucrative transmission service sector, providing everything needed for a repair in one box. The kit range covers some 9000 vehicle applications.

On the Blue Print side the extensive filtration range and SMARTFIT Clutch Kits will be in focus.

SMARTFIT from Blue Print offers a range of Conversion Kits for a professional and cost-effective Clutch replacement. Blue Print says these replacement alternatives represent the best possible balance between driving comfort and cost-effectiveness and include SMARTFIT Conversion Kits for Dual mass Flywheels and SMARTFIT Solution Kits for Self-Adjusting Clutches.

In filtration, Blue Print provides an all makes, all filters programme that combines value and quality. The range covers, Oil Filters, Air Filters, Fuel Filters, Cabin Filters and Automatic Transmission Filters, together with specialist fitting tools. In all there are 2,750 filtration components, covering over 90% of all passenger cars and LCVs on Europe's roads. This includes filters for the latest applications under Blue Print's "Fast to Market" philosophy. All filters also come with a 3 Year Manufacturer Guarantee.

Categories: