Sealey's one man Pneumatic Bleeder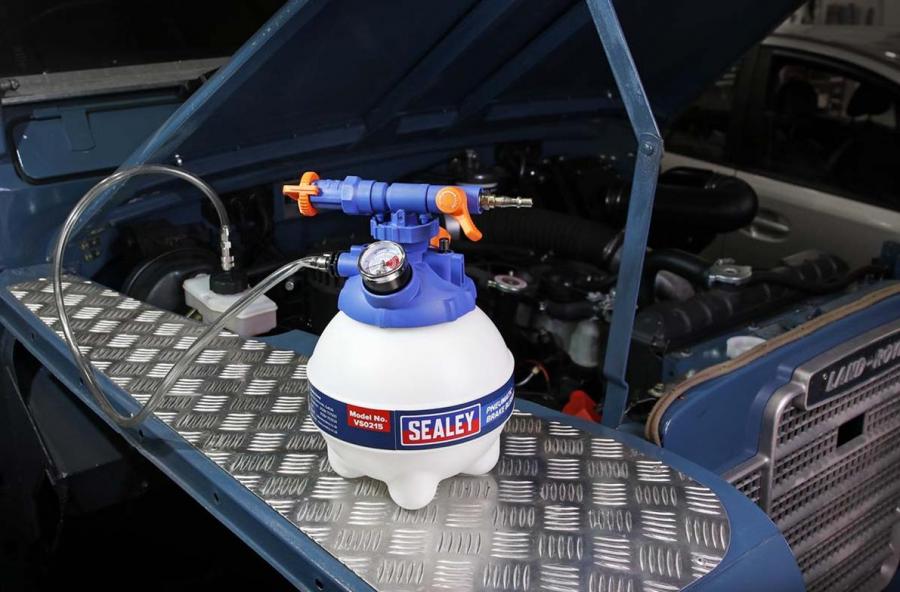 Tuesday, February 25, 2020
Featured in the 2020 Sealey Vehicle Service promotion, Sealey's Pneumatic Brake Bleeder provides a convenient one man solution for brake bleeding jobs.

The Pneumatic Bleeder (Part No.: VS0215) is a professional tool with a pressure range which means it is suitable for use with ABS systems. The reservoir holds 3 litres, providing plenty of capacity to flush a whole system without the risk of running dry. Two drainage method options are available to allow a technician to drain brake fluid via the brake caliper with the bottle option for replenishing or brake reservoir pressurising for full brake bleed.

The Sealey Pneumatic Brake Bleeder is available at a special offer price in the 2020 Sealey Vehicle Service promotion available from Sealey stockists nationwide. The 32 page promotion is packed with hundreds of products specifically for automotive servicing, with discounts up to 55% off list price. The promotion runs until 31st May 2020.

The Vehicle Service Promotion, together with Sealey's complete product range, can also be viewed online at www.sealey.co.uk Here visitors can also search for spare parts, register warranties, search for setting and locking kits and view useful new help and support pages.
Categories: