Schaeffler adds INA installation guides to REPXPERT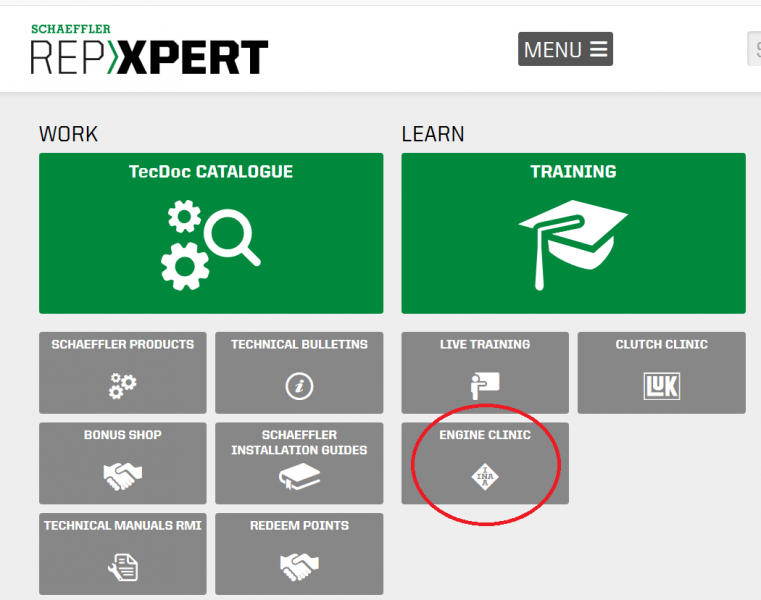 Thursday, June 25, 2020
Following the launch of its LuK clutch step-by-step replacement guides on the REPXPERT online technical portal in March, Schaeffler is now adding more detailed installation guides, this time covering INA belt systems.

By adding these step-by-step processes to its online portal, Schaeffler is providing another free channel for this valuable material, adding to the vast library already available which assists technicians in their daily work.

Schaeffler Technical Manager and REPXPERT, Alistair Mason, said: "Each of the installations selected as subjects for our guides has been chosen because it is a popular and recurring aftermarket repair, with importance in terms of ensuring the correct procedure is always followed. Once a subject has been selected, and to further endorse its authenticity, the entire process is carried out, explained and recorded by a master technician in a commercial garage workshop, using the equipment they have kindly made available for the task, plus any special Schaeffler tooling required. Details are given regarding the vehicle history, the equipment used, plus an estimation of the time needed to carry out the repair."

One of the articles to be uploaded, for example, is a timing belt replacement on a popular 1.6-litre diesel engine used by Fiat / Chrysler, Ford, Mini, Peugeot / Citroën, Suzuki and Volvo in multiple applications. The reported fault was that the belt had failed after less than 200 miles of its replacement, causing serious engine damage. On examination of the components, the most obvious area of concern was pronounced wear on the idler pulley. As the pulley had rapidly worn, the tension reduced on the timing belt to a point where the timing belt 'jumped' on either the cam or crankshaft pulley, causing engine failure.

Schaeffler will also be sending out regular e-newsletters to REPXPERT members, with links to the latest released installation guides. To receive the REPXPERT e-newsletter, technicians must first sign-up to REPXPERT, which gives immediate free access to invaluable information, such as the INA replacement guides, as well as timing belt product specification sheets, videos and Schaeffler technical bulletins.

Additional, value-added information is also only a click away, supplied in partnership with TecAlliance. Again free for Schaeffler related products, this includes access to the TecDoc catalogue system, TecRMI installation guides, VM specifications, labour times and service schedules. Users can also use their REPXPERT bonus points to access information for non-Schaeffler related data such as P-codes, diagnostics and steering geometries values.

Visit www.repxpert.co.uk for more information.
Categories: