Philips adds new motion-sensing headlamp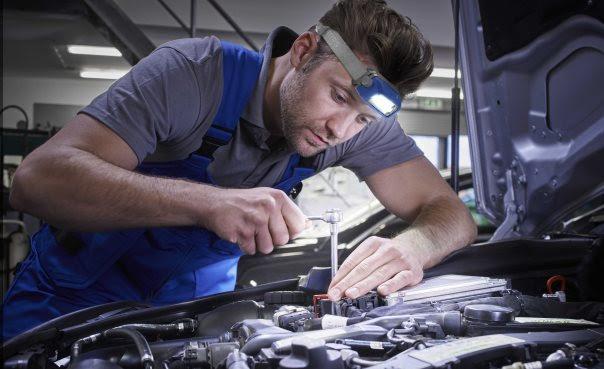 Monday, November 02, 2020
Lumileds, who are responsible for developing, manufacturing and marketing all of Philips Automotive products, have introduced the new Philips HL22M motion-sensing, rechargeable headlamp.

The HL22M offers a bright, clear white light of up to 6500K and performance of up to 300 lumens. In real terms this means that it can illuminate objects up to 70 metres away. It has three different light strength settings, 50, 150 and 300 lumens, so the user can vary the amount of light on offer dependent on requirements. The HL22M has a wide, 110-degree beam angle and the light module itself can be tilted through 45 degrees, ensuring light is available exactly where it is needed.

The HM22L also offers a motion sensing mode, which is triggered by waving the hand in front of the unit. This means the user can turn it on and off, when desired, with a simple motion, so they don't have to put down a tool, or remove working gloves in order to turn the light on. The light delivers around three hours of use on full power and as much as 12 hours on less powerful settings, all from a single charge. It can be rapidly recharged via any Micro-USB charging connector taking only three hours to fully charge the unit.

The unit is durable, dust and splash proof and conforms both to the IP 67 standard for resistance to liquids and IK07 for impact resistance. It is supplied with a comfortable anti-slip headband, and is provided with extra clips, in different colours, to offer a little individual style and to make one unit instantly distinguishable from another.
Categories: