Cold-glue dent pulling kit from Power-TEC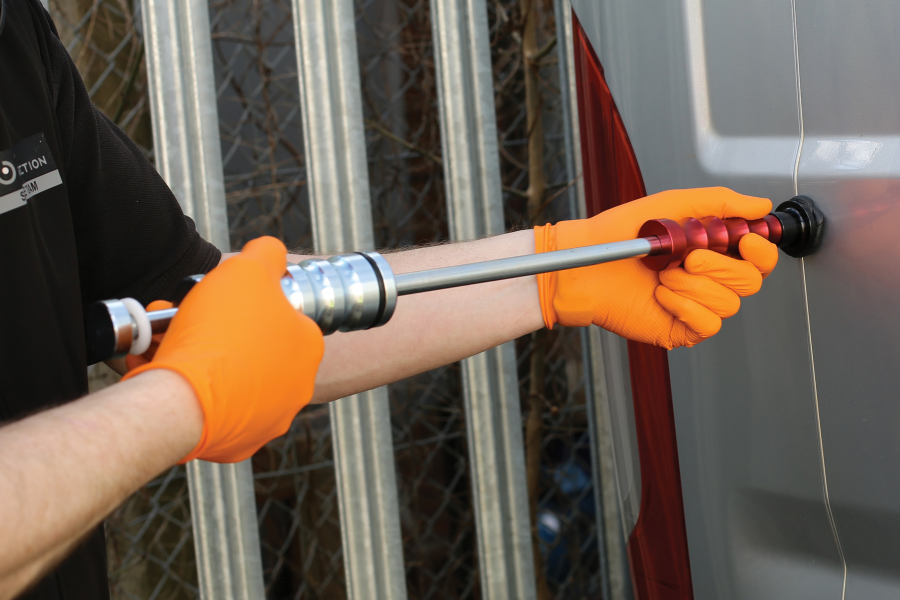 Wednesday, November 23, 2022
Power-TEC has introduced a new dent pulling kit that uses cold glue rather than the traditional hot glue. Glue pulling is an ideal repair process when there is restricted access behind the dent to be repaired, and when used with care the paintwork will not be damaged.

With only the heat from the operator's hands required to soften the glue for use, no external heat source is needed. This is a slide-hammer system and the kit (part number 92645) includes four different alloy glue-adaptor pads, the slide-hammer plus a guide handle that can be used either with the slide hammer or separately as a hand-puller.

The kit is very easy to use. The technician simply cleans the area to be treated, softens the glue by working it in their hands then applies the cold glue to the most suitably shaped glue-adaptor pad. The pad is then attached to the centre of the dent (or edge of larger dents) and the user can start pulling. The cold glue provides almost instantaneous strong adhesion, sufficient to pop out small dents and work steadily on larger repairs. The glue is chemically inert and does not damage paintwork. It is easily removed by hand when finished and can be reused if kept clean and free of grease.

As there is no need for an external heat source the kit is ideal for PDR specialists, SMART repairers and car sales outlets. It is supplied in a robust, blow-mould storage case and replacement glue is available (Power-TEC part number 92646). This versatile kit is available now from Power-Tec stockists.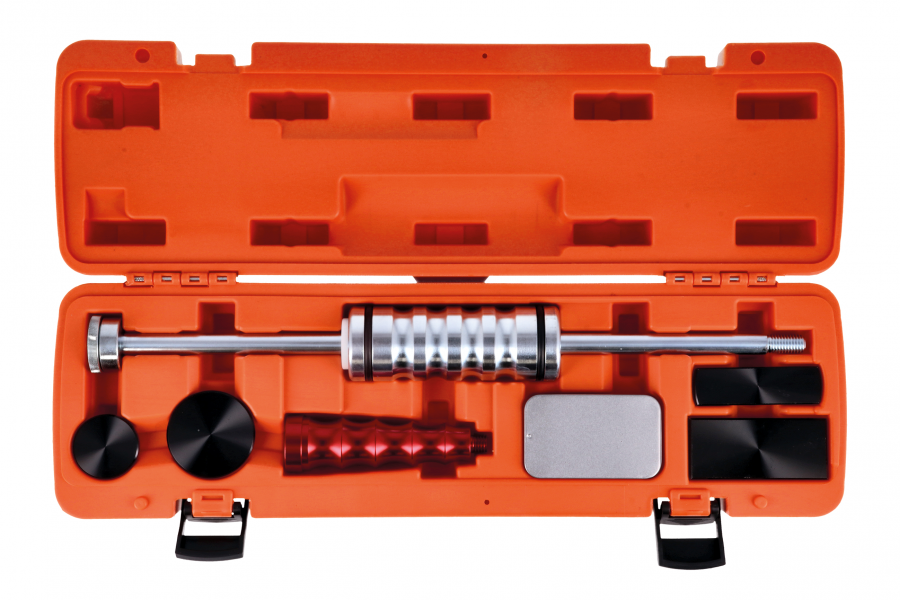 Categories: