Ireland's first digital ADAS recalibration service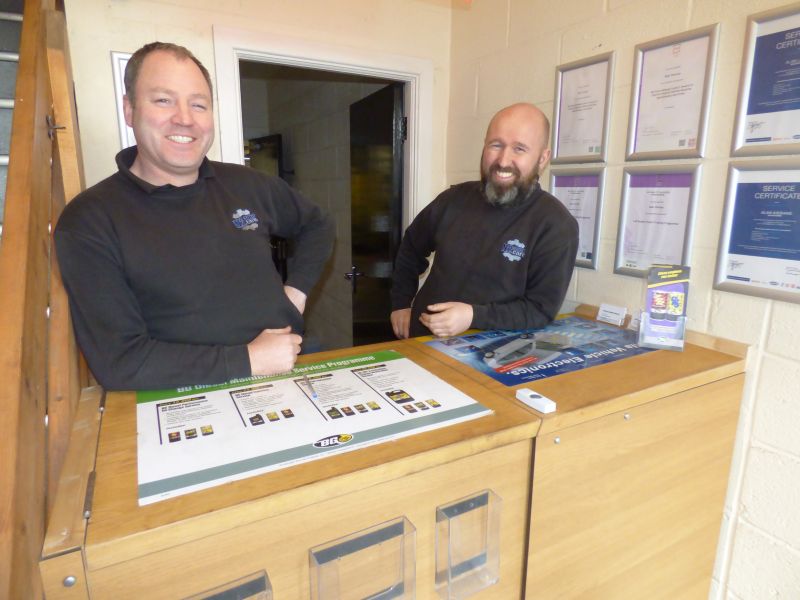 ADASCALIBRATION.IE has been set up by Alan Larkin & Alan Kierans, of N2 Autocare
Wednesday, October 30, 2019
With Advanced Driver Assistance System (ADAS) now featuring on more and more cars on Irish roads and the industry moving towards ADAS being compulsory on future models, bodyshops, garages and windscreen repairers, are faced with a growing need for ADAS recalibration. With this in mind, a new service, based in Ashbounre, aims to offer Ireland's motor trade access to convenient, cost effective, all makes ADAS calibration.
ADASCALIBRATION.IE has been set up by Alan Larkin and Alan Kierans, who operate the successful garage and bodyshop business N2 Autocare. This is the first independent operator in Ireland to offer digital ADAS recalibration, by investing in the latest Mahle BrainBee Connex Digital ADAS calibration system. This is a new generation digital ADAS calibration system that works using digital targets on a 65 inch 4K HD screen. This not only makes set-up and calibration fast, but also means all vehicle makes can be catered for. The two Alans have both undergone extensive ADAS training and have developed an expert knowledge of the many differing ADAS systems.
Alan Larkin comments, "Bodyshops and garages are now finding the need to get more and more ADAS calibration work done. Up to now, this has meant going to various dealers, with recalibration often only coming after a long wait and at a high cost. With our new digital system, we can offer faster job turnaround at a reduced cost and we can work on all makes and models in one convenient location."
Alan adds, "Trade customers can drop off a vehicle with us and use our comfortable waiting room while the job is done, or we can collect and deliver a vehicle. We are only 10 minutes from the M50, so we can cover a large area including the whole of Dublin, Meath, Louth, Kildare and beyond." He adds, "In addition to ADAS, we also offer 4 wheel alignment and steering angle recalibration, two factors that often go hand in hand with ADAS calibration."
Alan says that more and more vehicles now require ADAS calibration, often even after relatively minor work and that professional garages and bodyshops have a duty of care to their customer, to make sure that ADAS systems are functioning correctly. He comments, "We carry out pre and post calibration system scans and certify all work, to provide complete peace of mind on all jobs. The functionality of driver assistances systems can be compromised if calibration is out by even the slightest margin and can have major safety implications."
For more information on ADAS recalibration services visit ADASCALIBRATION.IE or call 01-801-0088.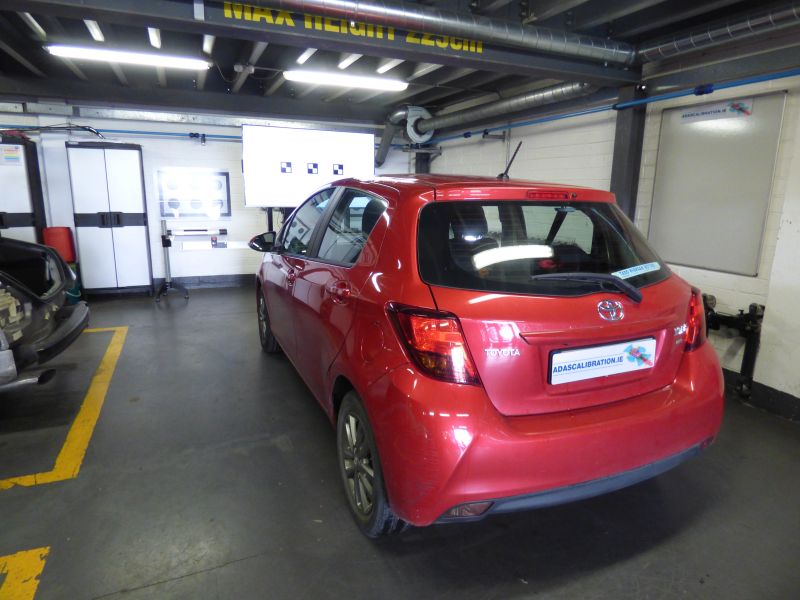 The Mahle BrainBee Connex Digital ADAS calibration system, offers faster job turnaround at a reduced cost and works on all makes and models