Eure!parts helps garages make the most of new opportunities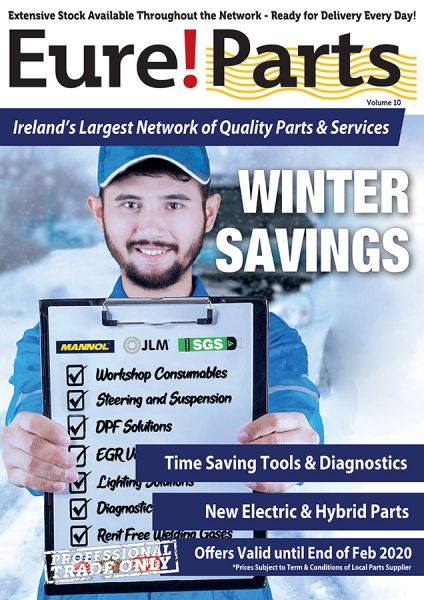 The Eure!Car concept is all about ensuring that independent garages can continue to thrive in a changing market
Thursday, December 05, 2019
The 10th edition of the Eure!Parts promotional catalogue is now out and as ever it is packed with great deals, special offers and information on services, support and training which independent garages can access through their trusted local parts suppliers.

The Eure!Parts concept continues to grow in popularity as it brings together top brands across parts, lubricants, consumables, tools, equipment, car care products and more. A constant theme of the catalogue has also been to highlight new, or existing business opportunities, that garages may miss out on and provide the products and tools required to make the most of this potential. This will continue to be a focus of the Eure!Parts programme as the trade enters a new decade of development.

Alan Gaynor, Managing Director of J&S Automotive, the driving force behind the Eure!Parts concept comments, "The pace of change in the industry continues to increase and we see this publication as a key channel for keeping garages informed of the latest developments. As the industry moves in to the 2020's there is no doubt that some traditional revenue streams for garages will decrease, but at the same time new opportunities will open up. We want to ensure that independent garages are aware of new opportunities as they develop, have the knowledge and skills to capitalise on them and can access the products they need from their trusted local parts suppliers."

One fast growing aspect of this is the increasing impact of hybrid and electric vehicles. Alan says that these are now filtering through to the independent aftermarket in ever growing numbers and that J&S is working closely with motor factor customers across Ireland, to ensure that garages have access to all the hybrid and electric parts they need, as well as keeping focused on the needs of new generation diesel and petrol models. On the hybrid and electric side, this also includes a range of specialist tools, equipment and personal protection required to safely work on these vehicles.

Although all-electric vehicles in particular will require less mechanical servicing, there are still major opportunities in braking, filtration, transmission, sensors, air conditioning and many other areas and J&S is making all the required parts available to service these needs, from transmission fluid and filters for a Prius through to a Tow bar for BMW I3. A prime example of this is that J&S has just introduced a new range of 96 Drive Shafts for electric and hybrid models, which are prone to high levels of transmission wear and tear.

Alan also points out that changing technology is also creating opportunities in garages in other areas. For example, AGM and EFB batteries are expected to rise to prominence this winter like never before, opening up new high value sale possibilities. J&S has a full range to meet winter demand, as well as the specialist AGM and EFB charging and maintenance equipment required. A further area of good potential identified for independent garages is in lighting, where new technology opens up lucrative OEM replacement opportunities and potential up-grade possibilities.

As well as this, J&S listens closely to feedback from the trade, to ensure it can always make available a range to meet the latest demands. For example, the company identified a rising trend of NCT failures on SUV vehicles due mainly to under body corrosion issues. It has since added an expanded range of parts to solve this issue with 89 new cross members, brake shields, axle beams, fuel pipes, bushes and control arms added. These are in addition to the huge range already on offer from leading aftermarket brands such as Blueprint, Febi, Firstline and Sidem, with all available through local stockists.

Also available from trusted local suppliers is the J&S Automotive range of workshop gases. New gases are being added to the range in December. This gas service has proved very popular since its launch, as it provides garages and bodyshops with fast, easy and economical access to all the specialist gases that they require, rent free, through local motor factors across Ireland. A full range of gases is available including; Argon, CO2/Argon Mix, Oxygen, Nitrogen, Helium and R134A refrigerant gas as well as regulators, adapters, trolleys and welding equipment.

Alan concludes, "The Eure!Car concept is all about ensuring that independent garages can continue to thrive in a changing market. We want to be able to offer the right parts, tools and services, through trust local suppliers to make garages more profitable. We also so want to make sure they have everything need to make the most of the opportunities the next ten years will present.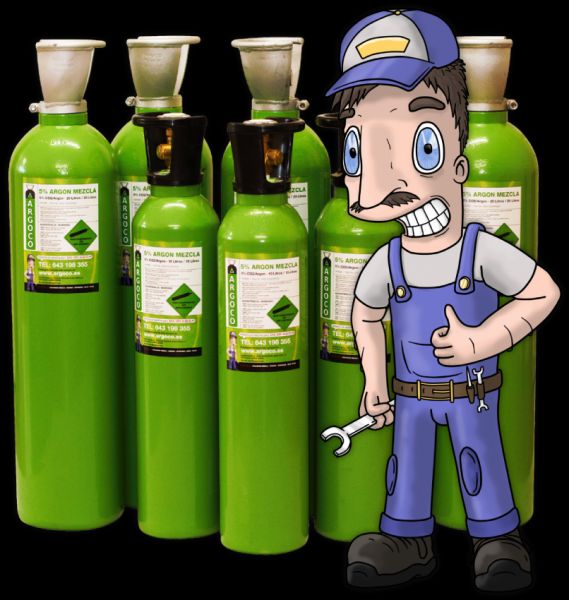 J&S Automotive range of workshop gases, provides garages and bodyshops with fast, easy and economical access to all the specialist gases that they require, rent free, through local motor factors
Categories: