Brembo recommends caliper maintenance to cut brake noise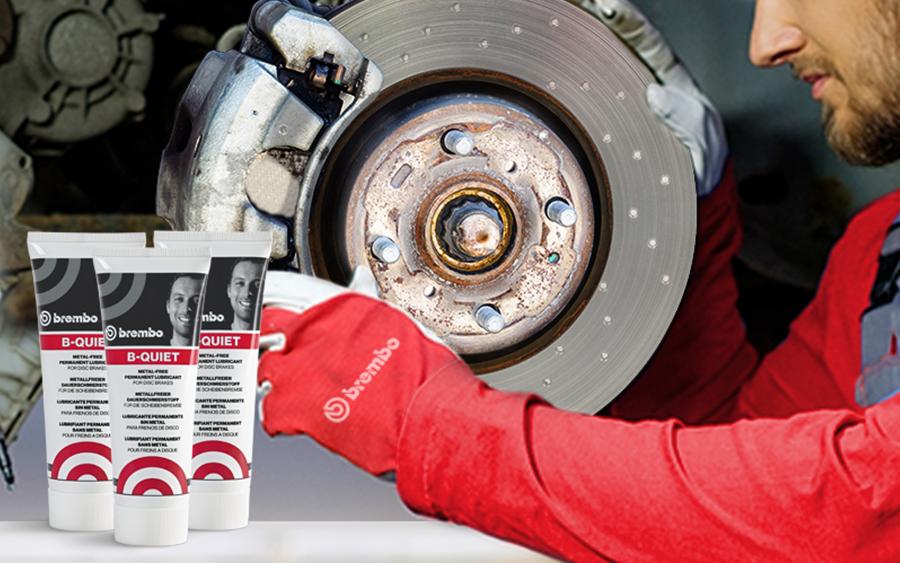 Monday, February 08, 2021
Brake noise is a common issue and it is usually assumed that it stems from the pads or discs. However, braking specialist Brembo says this is not always the case and explains that simple caliper maintenance can often be the solution.

When not slowing the vehicle, it is vital that discs and pads retract enough so as not to have prolonged light contact which can damage the components, cause overheating and produce noise and vibrations. Components in the braking system need to move freely, but because of mainly metal composition, they will corrode over time. The caliper guides are one of the components most susceptible to corrosion, due to the electrochemical reaction that occurs between the metal and its surroundings.

The braking system of a vehicle is constantly under attack from water, salt and dirt and even high-pressure washing can damage protective seals and create water seepage between the sliding surfaces. Alkaline detergents can also cause corrosion and oxidation which can mean squealing. If this is the case it is necessary to disassemble, overhaul and treat the caliper contact points with a dedicated lubricant.

Unsuitable lubricants can cause greasy guides which become acidic in the caliper, making the bracket lose mobility, resulting in overheating of the brakes. Also copper based lubricants can cause galvanic oxidation.

Brembo B-QUIET is an advanced lubricant with a metal free formula to avoid galvanic corrosion. It is also extremely wash-proof and has a high melting point, which will provide continuous protection for the surfaces that it is applied to. Brembo recommends it is applied to the resting points between the metallic parts of the brake pad and the caliper, taking care to avoid contaminating brake pads or discs. It should also not be used on EPDM plastic and rubber parts.

To maintain the caliper, Brembo recommends, cleaning the contact points between the caliper and the pad, especially cleaning the pad seats thoroughly, before applying B-QUIET. The lubricants should be distributed evenly over the surface. Excess lubricant can be removed using a cloth and/or detergent for disc brakes. In the event of damaged, corroded or bent components, these can be replaced with new, quality components using the Brembo brake caliper repair kit.

Brembo B-QUIET is also useful for lubricating compressors, centralised lubrication systems, seat guides and sliding sunroof guides, as well as battery contacts.

B-QUIET is now available from Brembo stockists.


Categories: