Bitesize Briefing urges aftermarket to 'think digital'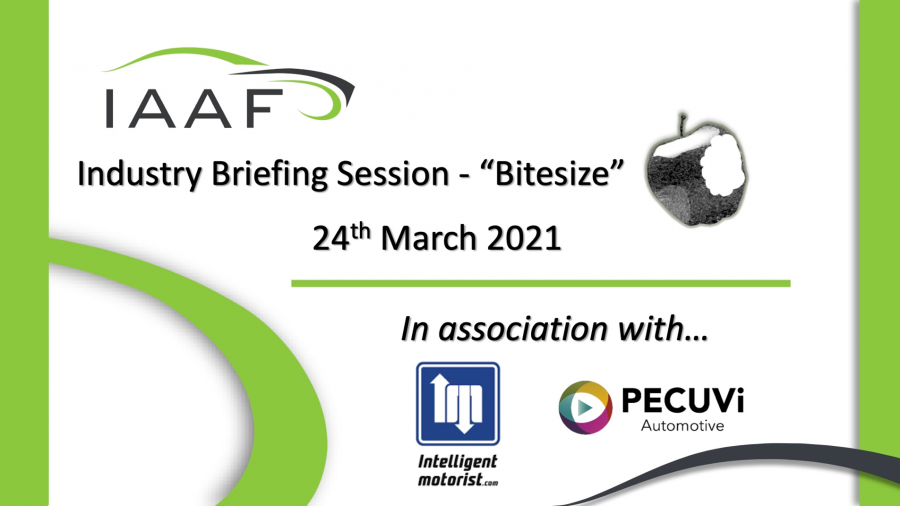 Friday, April 02, 2021
The first Independent Automotive Aftermarket Federation (IAAF) Industry Bitesize Briefing session of 2021 gave members an insight into how digital technology can help bring the automotive aftermarket together in a 360-degree journey.

Hosted by IAAF's Head of Membership Development, Mike Smallbone, the well attended session was held via Zoom. Mike was joined by Ben Smith, founder of PECUVi Automotive, who discussed his latest launch, the Intelligent Motorist app: a vehicle health check solution for independent garages, workshops, distributors, service providers and customers.

Ben discussed the rise of video over the last year, as consumers turned to the internet and technology to communicate more than ever when the pandemic hit. He highlighted that the need for businesses to adopt a video marketing strategy now. He said, "The pandemic has brought forward a shift in mindset and process that was regarded by many as inevitable. This change is being driven by the transformation in how customers prefer to engage, due to the widespread adoption of digital communications. Technology means businesses can continue the personalised service and customer relationship-building that has served the industry so well for so long."

Ben encouraged the automotive aftermarket to "embrace digitalisation now if they are to remain relevant in today's increasingly tech savvy consumer world."

Mike Smallbone wrapped up the session with an update on IAAF activity, looking at Brexit implications and consequences, addressing the combination of COVID-19 and Brexit as the "perfect storm" and finishing up with an open forum.

He also discussed how the federation is working with FIGIEFA to tackle issues including BER renewal, cyber security, type approval, OTP vs SVI, access to data and spare parts identification.

The next Industry Briefing Bitesize session will take place in May, with more details to be released in due course.
Categories: