Hella winter promotion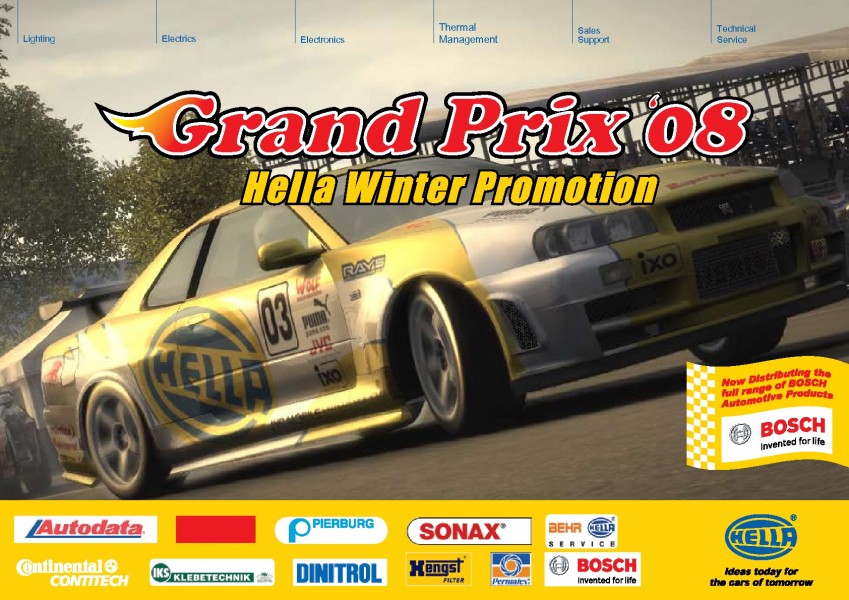 Thursday, October 23, 2008
The Hella winter promotion will run from 1st November 2008 until 31st January 2009.
The promotion will once again include Hella Lighting, Electrics, Electronics and Behr Hella Service. Hella will also introduce its new Bosch product line. Trade favourites such as Sata, Dinitrol, Permatex, Autodata, Hengst, IKS, Pierburg, Sonax and Continental Contitech will also be featured.

Make sure to check out your free copy of Hella Trade Vouchers with this magazine. We have special offers across the range, including an exciting 3 for 2 offer on all Autodata Titles, free Bosch battery charger when you order any 20 Hella or Prolek batteries. Order any 5 starters and alternators in one order and receive a 3.75L Fast Orange hand cleaner free. So make sure you speak to your local Hella stockist to claim top quality Hella products at great prices, on both car and commercial products.

Look out for the new LEDayline, which is design and perfection down to the smallest detail.

Further information contact Hella Ireland on (01) 862-0000 or e-mail at irlsales@hella.com.


Categories: