Precision Protection from Blue Print Fuel Filters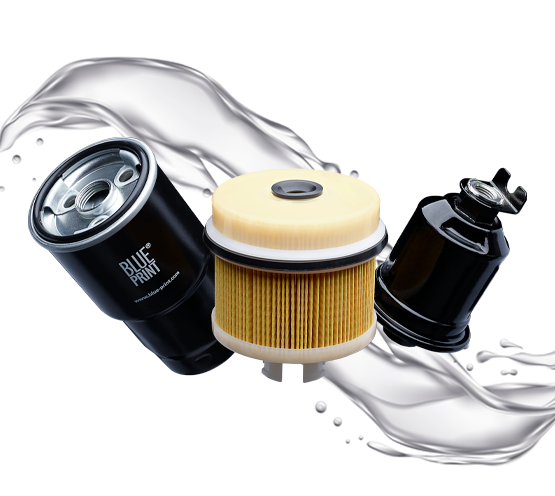 Friday, November 26, 2021
With engine components and systems operating under ever more extreme pressures and reduced tolerances, protecting them from poor quality fuel and contamination has never been more important. Parts specialist Blue Print offers a regularly updated range of fuel filters to carry out this job, even on the very latest applications.

Blue Print regularly checks and updates its filtration range, and advancements in filter technology are a direct response to changes in engine technology. Modern petrol and diesel fuel systems contain the most accurately engineered components in an engine, manufactured to incredible tolerances of less than two microns and put under enormous loads. Fuel not only burns to make power, but it also lubricates moving parts in the high-pressure fuel pump and injectors in the case of a Diesel engine. Therefore it is essential that this fuel is ultra clean.

Blue Print's supply of fuel filters are manufactured to meet or exceed OE specifications. The company says that during replacement, only high-quality fuel filters must be used to enhance the product's lifespan, which also reduces costs. Blue Print takes pride in offering only high-quality fuel filters rigorously tested and examined to assure optimum performance.

Impurities in fuel are becoming more common, and service station refills and corrosion in metal fuel tanks are ever-present and can ruin a modern fuel system. Therefore, it is important to use a high-functioning fuel filter, which works sufficiently and will last throughout service intervals. Blue Print says its fuel filters also offer a right-first-time fit, to save time, money and keep customers satisfied.

Blue Print has an extensive range of more than 550 Fuel Filters covering over 69% of all passenger cars and light commercial vehicles manufactured in OE-matching quality.

You can find the complete overview of Blue Print filtration components at: partsfinder.bilsteingroup.com.

Categories: