Mannol Energy Combi LL tops German value tests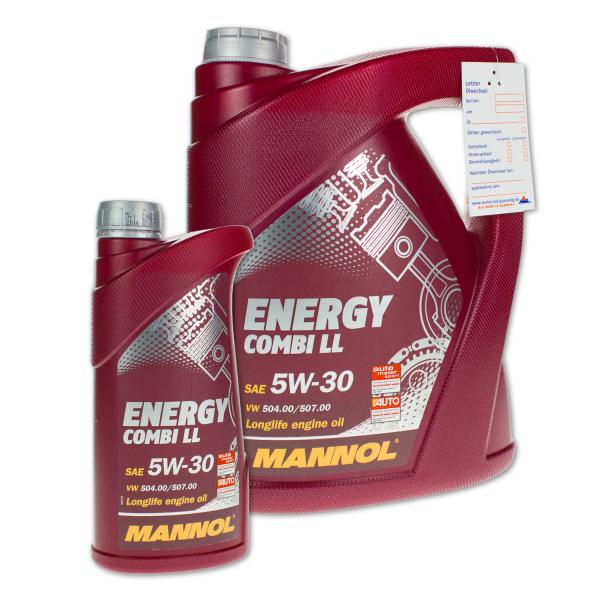 Tuesday, July 04, 2017
VW and Mercedes approved Mannol Combi LL lubricants have come out on top in to German products test designed to see if competitively priced oil can offer a good combination of performance and value for money.

Mannol Combi LL 5W-30 API SN/CF is a high performance low viscosity engine oil that meets many industry and manufacturer specifications, including the sought after MB 229.51 and VW 504.00/507.00 approvals. Mannol say the oil offers excellent performance even when cold cranking and has a positive effect on wear reduction, fuel consumption and emissions.

The oil was recently put to the test when the influential German magazine auto motor and sport tested 14 more economically priced engine oils to see if their performance could match premium branded oils and to see if these less expensive oils offered good value for money. During the independent laboratory tests the oils had to prove they fully matched their specified viscosity and met with the level of manufacturer's approval claimed, with the popular VW standard 507.00 used as an example. Tests were also carried to see if the oil additives package could produce the desired performance in terms of low temperature use, friction reduction and effect on fuel consumption.

Mannol Energy Combi LL came out as the overall winner in this price-performance rating. The testers said it was the best performing oil for its viscosity and works very well in cold conditions. The testers were also surprised that the Mannol lubricant actually out performed a premium brand, much more expensive, oil also included in the tests for benchmarking purposes.

Mannol Energy Combi LL also came out on top in tests conducted on behalf of Autostrassenverkehr magazine. These motorway traffic tests of 14 engine oils evaluated viscosity, additive package, label Information and price performance ratio. Mannol was a clear winner in the viscous class 5W-30 and was in particular praised for its excellent price-performance ratio.

Mannol Combi LL and other Mannol lubricants are available from stockist nationwide.
Categories: