Improve and maintain engine performance with Mannol cleaners and additives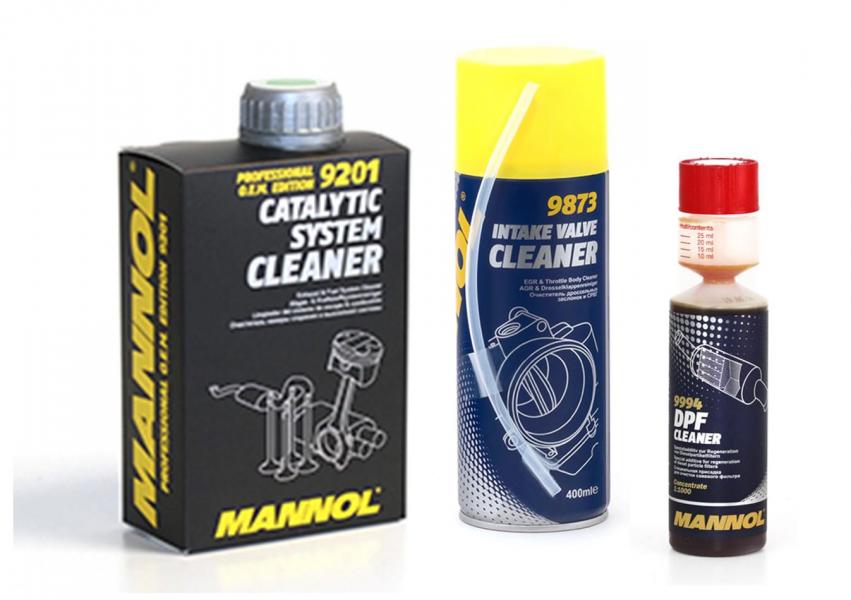 Tuesday, July 04, 2017
Mannol is highlighting how some of the unique products in its engine cleaning and additives range can offer greatly improved vehicle performance and save motorist considerable amounts in terms of long term maintenance and repairs.

Mannol additives and engine cleaning solutions are easy to use liquids that can often provide and effective treatment and often avoid the need for time consuming and expensive mechanical repairs. These products also provide a positive boost to engines, restoring power and increasing performance.

Mannol DPF Cleaner is a special additive for cleaning diesel particle filters without the need for removal. It is effective in all types of DPF and helps ensure optimal driving performance and low fuel consumption as well as decreasing the possibility of potentially expensive DPF problems. The product is simply added to fuel every 5,000 km. It also meets the following specifications; EOLYS DPX 42/176, PSA DPF Fluid C973685, VW G052143A2 and FORD 1337646.

Mannol 9873 Intake Valve Cleaner is very effective at removing greasy and crusted deposits from valves in the intake and throttle valve area. Oil and soot deposits gradually accumulate on EGR and IAC valves overtime and can eventually obstruct the air flow, reducing engine power and acceleration. It can also cause rough idling and increases fuel consumption. This easy to use spray cleans difficult to reach places in the intake tract without disassembly for highly effective results and smoother running.

Lastly Mannol Catalytic System Cleaner removes typical contamination and deposits in the combustion system. It cleans valves, piston rings, the exhaust system and the catalytic converter by eliminating carbon residues and scale, which ensures reliable operation and improved performance. This easy to use product also restores the optimal exhaust gases purification and decreases fuel consumption which in turn prolongs the service life of the catalytic converter and the combustion system.

These and other Mannol engine cleaners and additives are available from Mannol stockists.
Categories: