MANNOL Ceramo becomes tuners favourite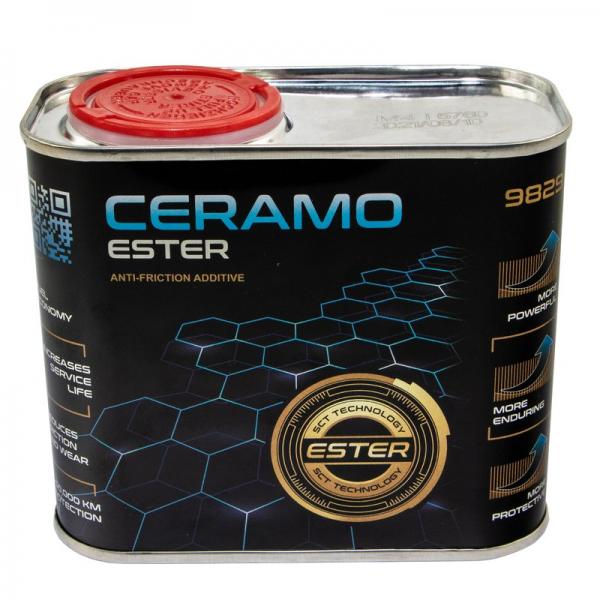 Friday, October 08, 2021
One of the MANNOL additives that is in high demand at present is Ceramo Ester Additive. Introduced earlier this year, the product has quickly established itself as a firm favourite with tuning and high-performance car enthusiasts, because of its high levels of protection and performance boosting properties. It seems that it is now the talk of many car enthusiasts communities right across Europe as well as the internet.

The reason for this interest is that it is a unique product that taps into the potential of ester technology, which was until recently the domain of the aerospace world. Based on synthetic compound ethers and hexagonal boron nitride micro-particles Ceramo is suitable for all types of engines, including; diesel, petrol, four-stroke and two-stroke and for use with all types of oils, such as; mineral, semi-synthetic, synthetic, and those which already feature ester technology.

Ether molecules in the additive are magnetically bound to metal surfaces due to their distinct polarity and form a dense and very stable oil film, while ceramic micro-particles smooth out any unevenness of friction surfaces and effectively dissipate heat. This prevents direct contact of metal surfaces and wear of separate parts even under the most extreme operating conditions, such as high performance driving. Dry friction during cold starts, especially at sub-zero temperatures, is also prevented, thus minimising wear during engine start-up.

The boundary layer that forms when the product is applied offers extreme pressure resistance, allowing the engine or transmission to operate at increased loads without negative consequences.

What drivers are finding this means is that the product provides a performance boost, in some operations even under intense use, while also increasing the life of the engine and transmission unit. Ceramo also works to reduce fuel consumption and emission and has a significant effect on engine noise. It will also extend the performance life of the engine oil.

The product is simple to use with a 300 ml pack enough to treat 5 litres of oil. However, it should be noted that the product is not suitable for use in vehicles with oil bath friction clutches.

Ceramo Ester Additive is available from MANNOL stockists.
Categories: