Mannol boosts range with new products and pack sizes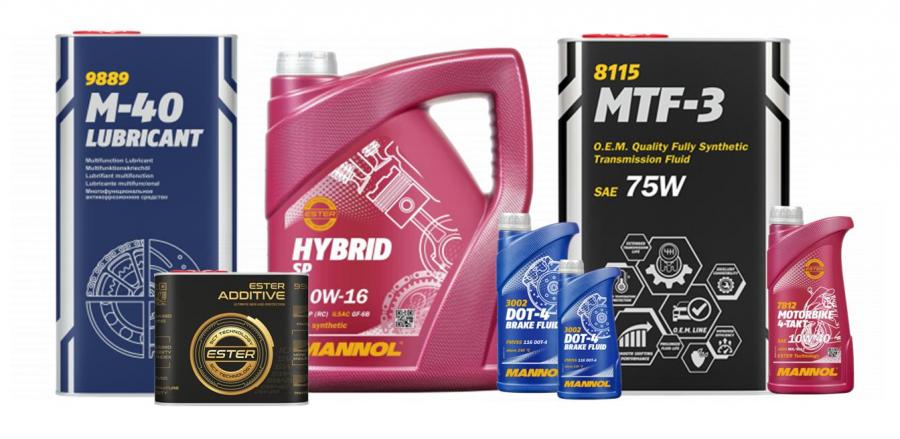 Monday, August 03, 2020
Lubricants, essential fluids and additives now represent a huge growth sector in automotive aftermarket activity and German supplier Mannol, which is distribute by J&S Automotive and available from stockist nationwide, remains at the forefront of this activity.

Reflecting the increasing importance of the sector, J&S has recently made some significant new additions to the Mannol range, from 465 to 525 products, while also making available many already popular products in new pack sizes for the first time. Some of the new highlights include;

New specification oils have been added such as 7920 Hybrid SP Oil, a 0W-16 spec low viscosity fuel saving oil that is recommended especially for Honda, Nissan and Toyota Hybrid models, as well as Mannol 7902 Racing+Ester oil, a 10w-60 oil especially formulated for engines operating in harsh and extreme operating conditions such as sports and racing cars. Also new to range is Mannol 7812, a10w-40 4-Takt motorcycle oil.

A growth area for aftermarket businesses is in transmission fluids and new additions to the Mannol OEM range reflect this with CVT NS-3 (8220), ATF SP-IV (8219), MTF-3 (8115) an SAE 75W transmission fluid for Toyota and many other models added. These are all available in 1, 20 and 60 Litre sizes.

An easy way to access the benefits of innovative Ester technology is now also available in the form of 9929 Mannol Ester Additive. Esters minimise fuel consumption, increase engine life, prolong oil life and ensure smooth cold start performance.

Additives are increasingly being recognised as essential preventive maintenance products by both motorists and workshops and Mannol continues to expand it comprehensive offering in this sector. Latest additions include; Super Diesel Cetane Plus (9955) and Super Benzin Octane Plus (9954). Also new to range is Mannol Injector Cleaner (9957) and DPF Cleaner (9958).

Elsewhere in the Mannol range many products have been repackaged and made available in economical and convenient new pack sizes. For example Mannol Brake Fluid DOT-4 (3002) is now available in new 1L and 0.5L packs, while 9666 Tar Remover and 9691 Brake Cleaner are now available in excellent value 5L cans. Also available in a 5L pack for the first time is the highly popular and versatile M-40 universal lubricant.

Mannol products are available from trusted parts supplier nationwide.
Categories: