Fanfaro fleet oil solutions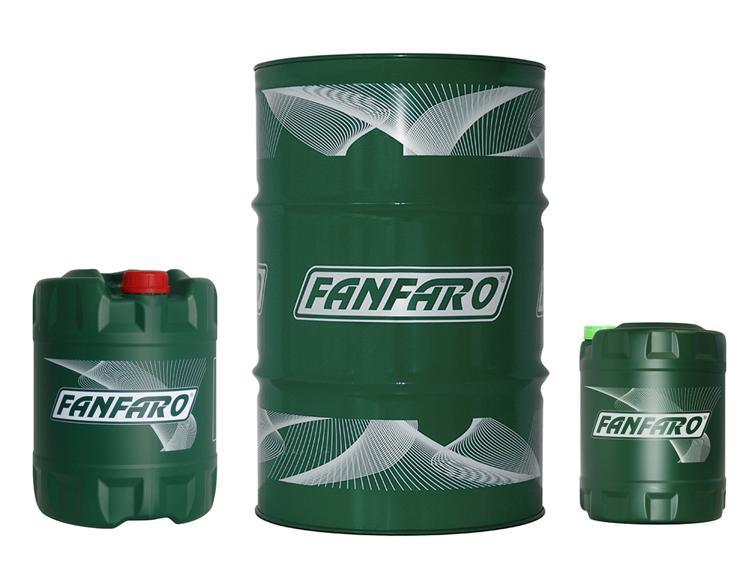 Tuesday, July 04, 2017
Most mechanics are now well aware of the importance of using the right oil specification in newer cars, but if anything the right is even more important when it comes to commercial vehicles. Trucks and buses are constantly on the road undertaking gruelling journeys and high mileage often in tough conditions. This means that their engines require high quality lubricant protection that has been formulated to the exact specification requirements of the vehicle.

The Fanfaro range of oils, which is rapidly gaining popularity in Ireland, features quality commercial vehicle engine oil that meet many truck and bus manufacturer specifications. The oils also offer excellent value for money, which is important to fleet operators considering the quantities involved.

Fanfaro TRD-14 UHPD 15W-40 is a prime example of how the range delivers on quality and value. It fully meets the API CJ-4/SN spec, has Volvo VDS-4 and Mack EO-O Premium Plus approval, as well as Renault VI RLD-3 compliance. It also meets specs of other makes such as MAN, Mercedes, Scania and Catepillar off-road vehicles.

Fanfaro say that TRD-14 is a semi-synthetic Ultra High Performance Diesel (UHPD) engine oil that satisfies the strictest standards of the truck producers and the demands of fleet operators. It's perfectly formulated viscosity-temperature properties guarantee easy cranking at extremely low temperatures and safe protection from wear at high loads and hot temperatures. This effectively reduces the frictional heating and can significantly prolong the interval between oil changes. It also cleans components for more efficient combustion, which has a positive impact on fuel consumption.

Other popular oils in the comprehensive range include, TRD E6 UHPD 10W-40 (API CJ-4 spec), a synthetically-based Ultra High Performance Diesel that meets specs from Mack, MAN, Mercedes, Renault, Volvo and many more and TRD-8 UHPD 5W-30 (API CI-4 spec) a fully synthetic Ultra High Performance Diesel oil that meets specifications from Mack, MAN, Mercedes Renault and Volvo VDS-3.

All Fanfaro CV oils are available from stockists in convenient 10, 20, 60 and 208 Litre pack sizes.
Categories: