Conti Tips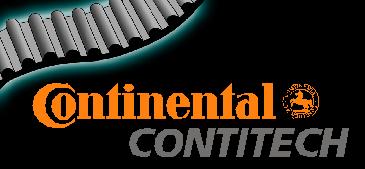 Wednesday, March 25, 2009
The timing belt in the engine, what exactly does it do? The timing belt controls the precise combustion process in the engine. Often it also carries out other tasks such as driving the injection pump, the water pump, or the differential shaft, whereby it is subjected to extreme fluctuations in temperature.

If a timing belt snaps under these harsh conditions or jumps by just a couple of teeth under this high load, the valves and pistons in the engine can collide forcefully. Every drivers nightmare - engine damage! This can sometimes even require a whole new engine. Replacing the belt at the right point in time costs much less than engine damage.

When is the right time to change a timing belt?
The change intervals stipulated for timing belts vary, depending on the vehicle manufacturer. They range from 25,000 - 75,000 miles (40,000 – 120,000 km), depending on the type of vehicle.

Original quality from Contitech
When opting to replace the timing belt and the idler, tensioning and guide pulleys, Contitech provides quality original equipment. Manufacturers have long placed their trust in ContiTech's experience and products.

For more Contitech tips contact Hella on 01-862-0000, or visit their website www.hella.ie.


Categories: