Blue Print adds popular VW clutch kit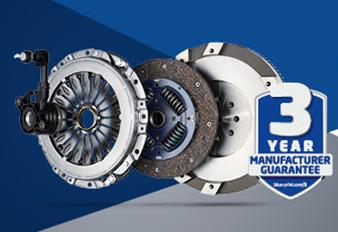 Friday, July 23, 2021
Parts specialist Blue Print continues to expand it comprehensive clutch range, which now offers more than 1,200 Clutch Kits, covering over 30,000 popular passenger cars and light commercial vehicle applications.

This includes many "Fast to Market" kits for the very latest vehicles, which Blue Print development engineers identify through a smart new vehicle research process, which the company says guarantees that it will always be one of the first in the market with the latest parts.

Every Blue Print Clutch Kit is manufactured to the highest standards and with their Clutch Competence Centre, Blue Print ensures all parts meet the strict internal quality criteria with all clutch components undergoing stringent quality tests.

Blue Print also keeps customers up-to-date with market demand patterns identifying kits experiencing particularly high demand at present and new parts being brought in to meet demand.

One product identified as being in high demand at present is ADN130204, a Clutch Kit (3P CSC) (OE: 30100-JX00C S2) which fits the Nissan Juke (2010-), Note (2006-2013), Qashqai (2006-2014), to very popular cars in Ireland.

A newly introduced kit recommended as a stock item for factors is ADBP300032, a clutch kit (3P CSC, OE: 06F 141 015 C S1) to fit the very popular Audi A3 (2003-2013) / Seat Leon (2005-2013) / Škoda Octavia (2005-2013) / VW Golf (2003-2014).

Blue Print has also said that shortly added to the range will be; ADBP300068, a Clutch Kit (3P CSC) to fit BMW 3 Series (2006-2013).

Blue Print also supports it garage customers by providing access to technical clutch clinics and a useful Bloc Exemption Certificate which highlights how its clutches can be fitted with vehicle manufacturer warranty being maintained. This can be downloaded here.

Details of all clutch components and kits in the extensive Blue Print range can be found online at: partsfinder.bilsteingroup.com. These are available nationwide from Blue Print stockists.

Categories: