At your Factor - 2015 on Renault Kadjar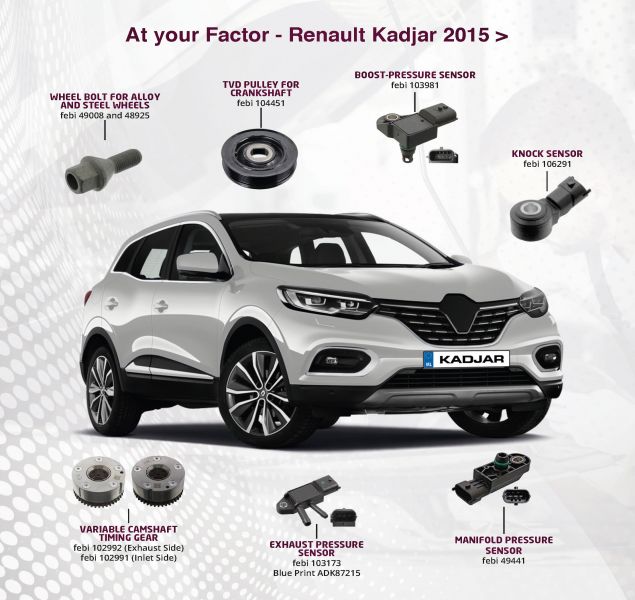 Tuesday, December 08, 2020
The Renault Kadjar (2015 >) has proved extremely popular as a family car choice during recent years, firmly establishing the French car maker as a leader in the ultra-competitive SUV sector. With its advanced design, the car utilises an array of electronic sensors and over time, these can be damaged or become faulty. Many garages assume that replacements for these sensors will only be available from Renault dealers, however, most are available from local motor factors, at more competitive prices, from the comprehensive febi and Blue Print ranges.

The febi range includes replacement in demand sensors such as the manifold pressure sensor, boost pressure sensor, knock sensor and exhaust pressure sensor.

There are also many other parts available from local factors for the Renault Kadjar that might often be perceived as dealer only parts in the febi and Blue Print product line-ups. These include, TVD crankshaft pulleys, variable camshaft timing gear and even Renault bolts for both alloy and steel wheels.
These parts are available from febi and Blue Print factor stockists nationwide.
Categories: