Laser adds fuel line disconnect tool for Ford and Opel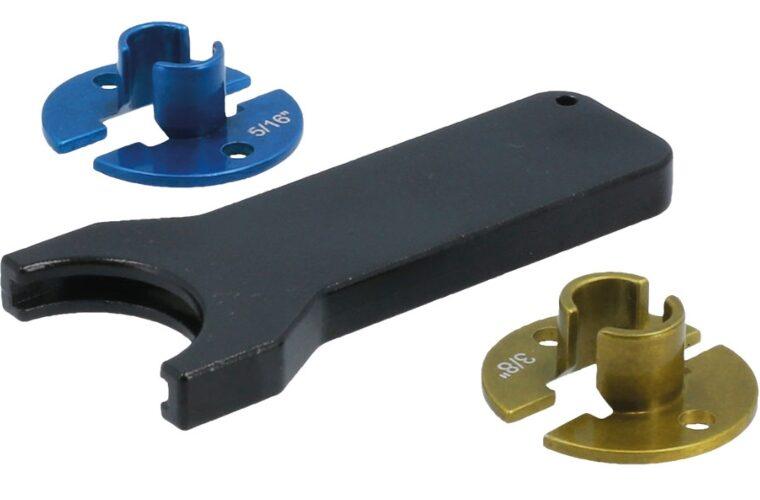 Wednesday, September 14, 2022
Laser Tools has released a fuel-line disconnect tool that is designed to allow the user to easily disconnect the fuel lines on Ford vehicles that use the metal push-fit type connectors.

These push fit fuel connectors do not have buttons to open them but require the collets from the tool to be push up inside the connector to allow separation. The tool (part number 8398) can be used on pipe sizes 5/16" (8mm) & 3/8" (10mm), Ford applications include: C-Max (from 2003), EcoSport (from 2012), Fiesta (from 2013), Focus (from 2004), Kuga (from 2008), Mondeo (from 2007), Puma, Transit Custom Hybrid (from 2019), S-Max (from 2006). Engine applications include: 1.0L Duratec (GDi), 1.0L EcoBoost, 1.5L EcoBoost, 1.8L & 2.0L, Duratec-HE and 2.0L TDCi diesel (DW10F).

The connection can also be found on Opel / Vauxhall fuel systems, equivalent to OEM 310-137 and CH-50637.

It is now available from Laser Tools stockists.

Categories: